Prime Minister announces relaxation of lockdown restrictions
Boris Johnson has confirmed that social distancing measures will be reduced from two metres to one metre alongside opening up the hospitality industry from 4th July.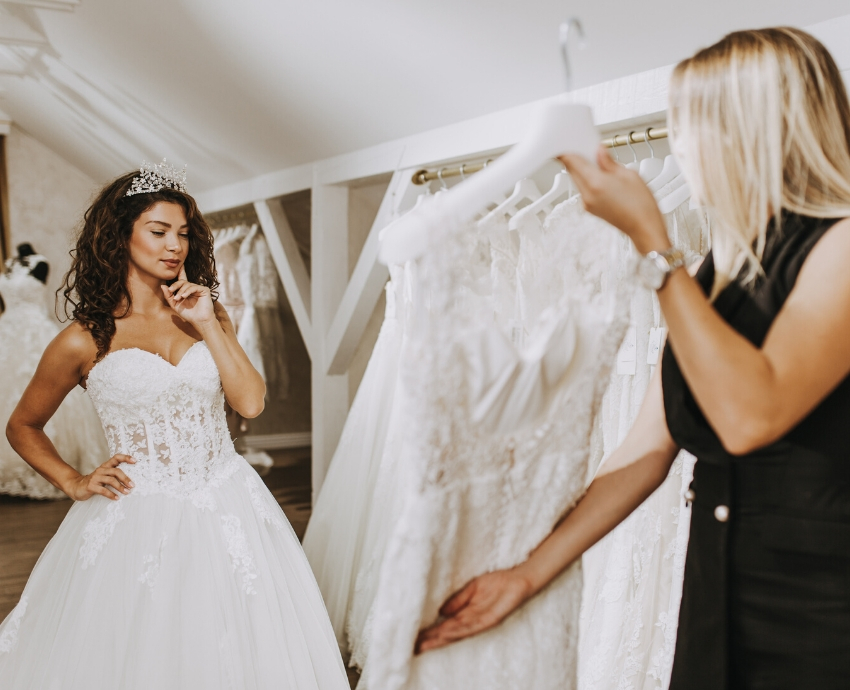 At 12.30 (BST) on Tuesday 23rd June Boris Johnson announced that several lockdown restrictions will be lifted in England from Saturday 4th July.
Amongst these changing is the reduction of social distancing from two meters to one meter. Whilst each retailer is urged to read through the government guidelines, we believe this is a positive step forward for bridal store owners as it will allow a more comprehensive fitting room experience for brides. Stylists will now be able to assist with fittings more easily while complying with the updated guidelines. It is important to note that facemasks should still be worn at this time.
The announcement today has also given the green light to the hospitality industry to open their doors once again. Pubs, restaurants, and hotels will open from 4th July. Under the new guidelines pubs and restaurants will be able to resume table service in their establishments. Hotels will be accepting guests with new guidelines to ensure cleaning and safety standards are met.
The Prime Minister has also confirmed that Weddings of up to 30 guests can take place from the 4th July as long as social distancing of 1 meter can be achieved.
Government have advised that updated guidelines will be available shortly to help guide businesses through this next phase.
Please check www.gov.uk/guidance/working-safely-during-coronavirus-covid-19/shops-and-branches for more information.