Bridal Accessories fit for Royalty
While bridal fashion-watchers wait to see what former model Sophia Hellqvist wears when she marries Sweden's Prince Carl-Phillip on Saturday and becomes the 40th Royal bride since 1923 when the Queen Mum married, one British company has the perfect headdress, modelled on the style Queen Victoria wore for her wedding in 1840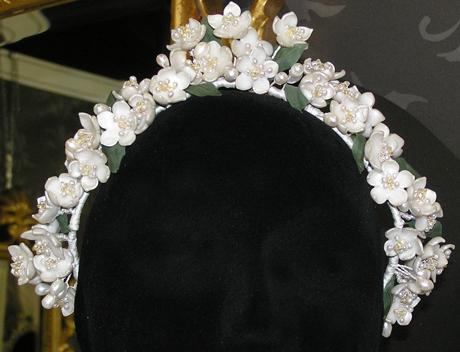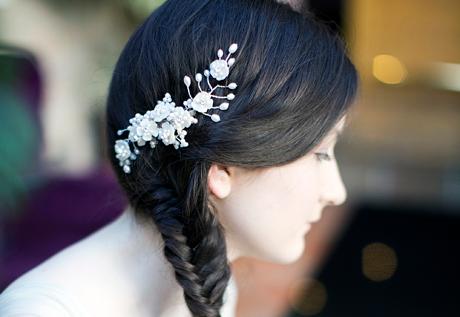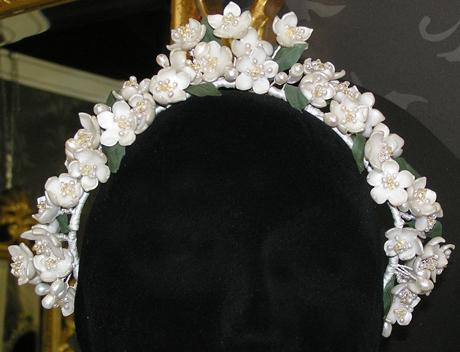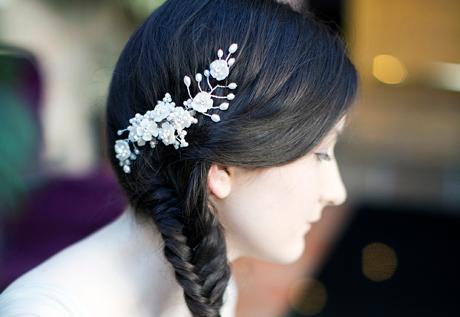 It was a few years ago when a small millinery shop in Soho was closing down.  A family business that had come to the end of its life contained pieces within it that would go on to be the inspiration for some of today's most beautiful bridal accessories.
Vanessa Roseevear and Rachel Hand of Heirlooms Ever After take up the story: " We bought the last few pieces of original Victorian wax flowers and pips from the shop well before our own unique compound was brought into existence. You see it was the Victorian and Edwardian periods that had inspired our Duet Collection which focused on the dual-purpose jewellery that the Victorian artisans had so eloquently perfected. It took well over two years of designing and planning but we were thrilled to use the White Gallery London 2015 as our launch platform for our Queen Victoria Orange Blossom Replica Headdress. And what a show piece it turned out to be!
"When Queen Victoria married Prince Albert in 1840, she had the gorgeously sweet-scented orange blossoms in a vine for her hair accessories and sprays pinned to her wedding dress, too. She really was a trend setter, and ever since her white wedding dress and hair accessories were seen by the brides of the day, they wanted to emulate her style and fashionable vision. Sadly, orange blossom was not only expensive but not easily obtainable so brides had their alternatives made from wax, hence our inspiration.
"Our Queen Victoria Wax Flower replica headdress was the showpiece for our entire 2016 White Gallery collection and was loved by retailers and fellow designers alike. Our use of white and coloured wires along with genuine citrine semi-precious stones and green pure silk leaves made this a most striking piece. We were more than thrilled that Ian Stuart took some of our designs for his new Runway Rebel photo shoot!  We can't wait see which pieces he used!
"At the show some retailers noted that our designs may be viewed by some brides as more considered purchases, but our existing stockists love them as the pieces of art of heirloom-quality that they are. They say that the high-end prices complement their couture dresses perfectly. We are so proud that we design and make each component ourselves and that no two pieces are ever the same.  With our 2017 collection already at the design stage, we are confident that this year, into the next will be our most exciting yet!"
For more information and contact details, see our Brands Directory