Bridalwear Retailer of the Year Scotland: Olivia Cameron Bridal
Find out how the team at Olivia Cameron Bridal felt when they won Bridalwear Retailer of the Year Scotland at The Bridal Buyer Awards 2019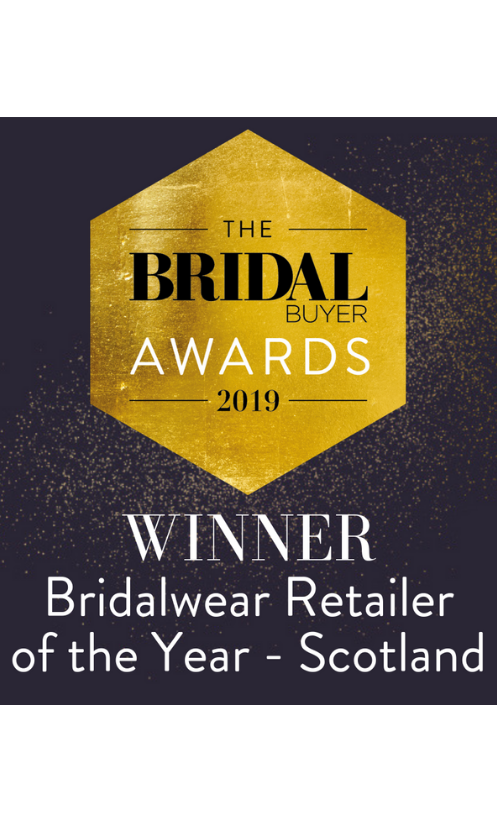 Olivia Cameron Bridal is a family-run bridal boutique that has been in business for over 14 years. Find out more about how the team felt when they found they won Bridalwear Retailer of the Year Scotland at this year's Bridal Buyer Awards.
See the full list of 2019 Bridal Buyer Awards winners here.
Congratulations on winning Bridalwear Retailer of the Year Scotland, tell us more about the award?
We are unbelievably proud and could not have done this without the support of our lovely customers. Our application for the award was submitted via email in which we stated why we should be considered for Best Bridal Retailer in Scotland.
Our submission gave detailed information on how the business is run and why we felt we would be worthy winners. When we found out we had been nominated we were very proud and excited as this was only the second time we entered The Bridal Buyer Awards.
Why do you think Olivia Cameron Bridal was shortlisted?
The business has been established for over 14 years now and within that time we have moved premises three times due to growth and expansion. We are now in the stunning town of Falkirk in a beautiful Victorian property where we feel we can strive to give the best customer service.
Read More: Bridalwear Retailer of the Year Wales: Laura May Bridal
How did you feel when Olivia Cameron Bridal was announced as the winner?
We were ecstatic! We have been nominated for many awards over the years but this one is extra special to us as it is industry-driven. As The Bridal Buyer Awards are judged by our peers, we feel that by wining we have stepped up another level in this exciting industry.
What do you think this will do for your business over the next 12 months?
By winning this award it shows we are a long-standing and reputable business that is committed to moving forward. We are very excited to welcome future brides into our store. We have an excellent working relationship with our suppliers and we are very grateful for their continued support.
The Harrogate Bridal Show dates for 2020 have already been set, so make sure you put them in the diary, 13 - 15 September 2020 at Harrogate Convention Centre.