Confetti Magazine reveals impressive, audited circulation statement
Recent audit shows impressive distribution figures, confirming Confetti as the No. 1 UK wedding magazine in the market.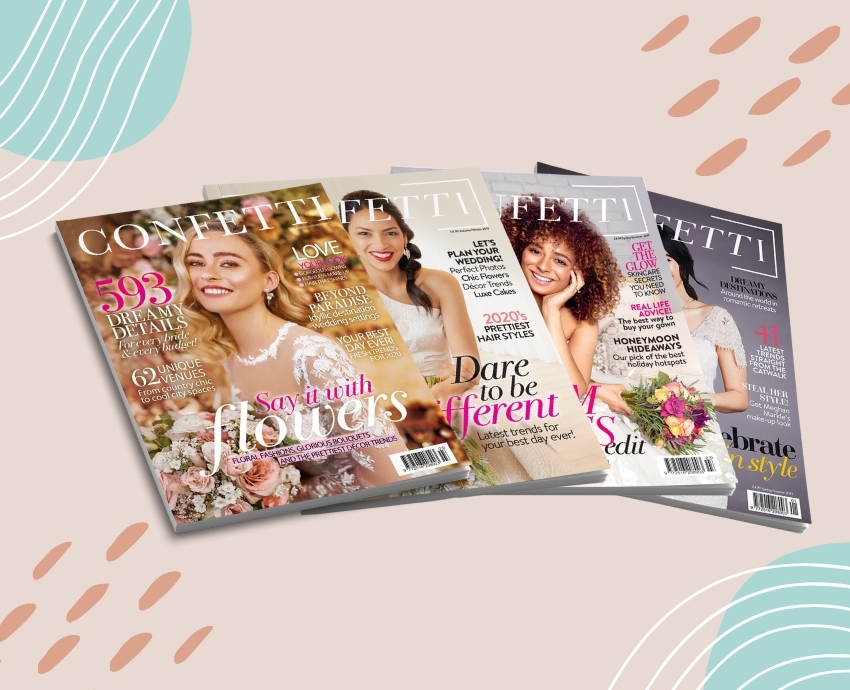 Following a recent audit by the Audit Bureau of Circulation (ABC), Confetti Magazine has reported an impressive circulation figure of 52,356 copies per issue, making it the largest circulated wedding magazine in the UK market.
Since launching under 3 years ago Confetti has consistently grown its circulation, at a time where many heritage wedding titles have seen a decline, and in some cases closure. Confetti's success can be attributed in part to its unrivalled and unique distribution network. The magazine is placed directly into the hands of tens of thousands of active wedding planning couples at The National Wedding Shows each season, with an additional 1,600 bridal retailers and wedding venues in the UK receiving copies to distribute.
2020 has undoubtedly been a challenging year for the industry, with over 200,000 couples having to reschedule their wedding date. With over 80% of those couples having now rescheduled their weddings to 2021, we can expect next year to be busier than ever, with active planning already starting to resume. Confetti is the most targeted way of reaching wedding planning couples, in a beautifully curated, inspirational environment. To discuss creative advertorial placements, powerful display advertising campaigns and classified directories in the Spring 2021 issue, get in touch with a member of the advertising team: E: rebecca.baird@oceanmedia.co.uk T: 0207 772 8366
If you are interested in receiving complimentary copies of Confetti to gift to your brides, please submit your request to Harriotte.hodson@oceanmedia.co.uk
What is ABC?
Audit Bureau of Circulation (ABC) is an independent industry wide recognised body, that audits the circulation of magazines. Delivering a stamp of trust for the advertising industry, for both clients direct and media agencies.
---
---