Exclusivity: Designer thinking
Every supplier will have its own business model on exclusivity. Some retailers, however, feel the offer is more a sales ploy to up minimums than a promise of genuine support and ongoing loyalty. We canvassed opinion...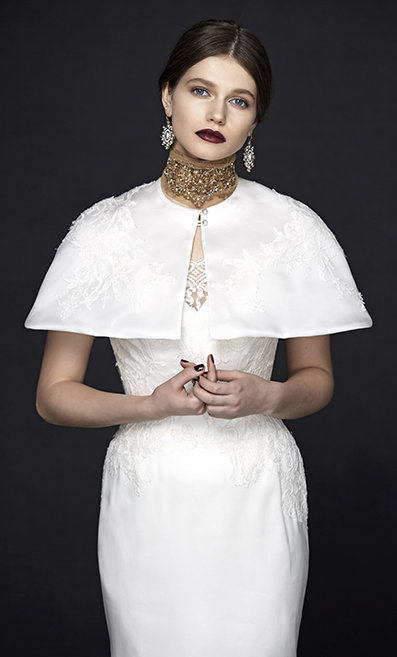 "Exclusivity is something that has always been valued by retailers, not only in the bridal industry but in the fashion sector in general," says Marguerite Hannah of Alan Hannah. "The concept of a brand that is well recognised but not ubiquitous is an idea that brings benefit to both the retailer and the designer if it is done creatively and sensitively.
"What is harder to arrive at is the actual nitty gritty of the arrangement and how it is implemented. From a designer's viewpoint it is essential that the store is committed to 
the label and has an understanding of the ethos and uniqueness of the designer and how the collection will fit and sit alongside the other ranges in the boutique. And yes, this does mean committing to minimums so that the designer can be sure that they are not giving up an area for very little assurance from the retailer.
"Minimums are a controversial topic at the moment and rightly so. Some brands are demanding huge numbers 
of samples. In this way, very big brands can colonise most of the space in store and guarantee a decent turnover on samples alone. Only the retailer can decide if this is in their interest in terms of return on investment and exclusivity given. If it works for you, then that's fine, but if not, you shouldn't feel afraid to say no. There has never been more competition at the lower and mid-market level and what is the value of exclusivity on what in some cases could be a generic mass-produced garment anyway?
"How exclusivity is agreed should be arrived at by discussion between supplier and retailer. There is no real sense in giving an arbitrary radius as this is sometimes meaningless in terms of demography and geography. Many suggest fifteen miles as a rough rule of thumb but in the Scottish Highlands this could mean a few hundred people between points on the map, whereas in London it will be millions.
"For a brand like Alan Hannah, which is at the higher 
end, there is always an understanding of the exclusivity 
our retailers need. This could be fifteen miles or less in London or other large conurbations but over twenty five in sparsely populated areas. One size doesn't fit all. We will always discuss with the retailer which shops are their direct competition and, even if they are a little further than normal, we will take this on board and promise not to supply them.
"We always have to turn down requests for accounts at White Gallery because we judge them to be too close to existing accounts. If a store decides to buy heavily into the label then this obviously strengthens the case for the retailer to suggest a bigger than usual area of exclusivity. Don't be afraid to ask, but also try to understand and accommodate your supplier's needs as well. A good deal is always one which benefits both parties."
More opinions can be found in the full article in the July/August issue of Bridal Buyer – read it here!