Your roadmap to re-opening
Following the Prime Minister's announcement on Monday, bridal business consultant Jo Stott shares her quick and easy prep guide to help you re-open successfully.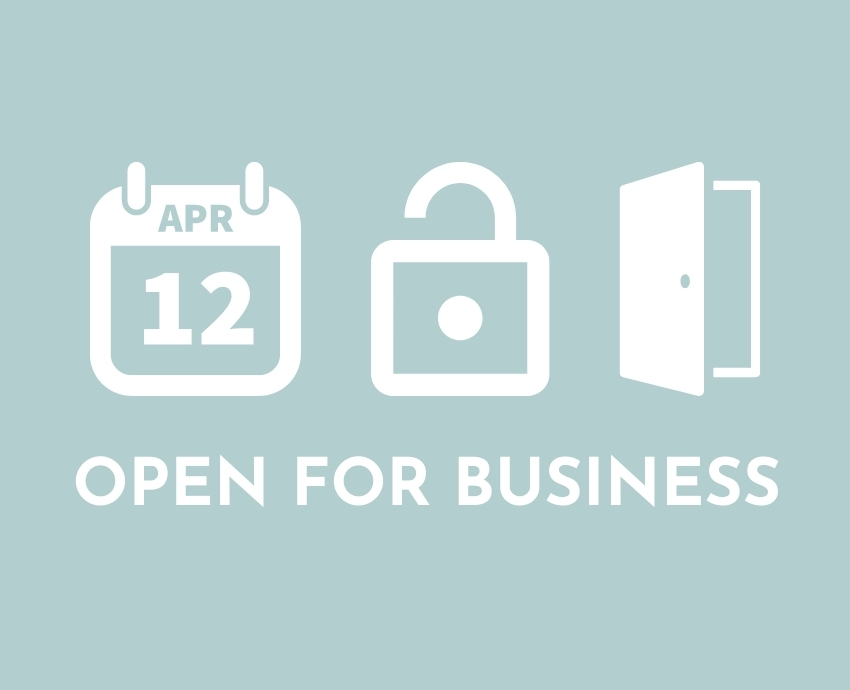 Monday 22nd February was a testing day filled with optimism and anxiety. Boris Johnson's four-step roadmap to ease lockdown restrictions has made clear that the driving force for re-opening is data rather than dates, thus the Spring/Summer timeline will be subject to regular review. It does however mean that weddings could restart in England with no restrictions from 21st June 2021 at the earliest.
I personally run two businesses within the wedding industry, so was beyond thrilled to see the re-opening of our bridal stores from 12th April 2021 and the roadmap for wedding ceremonies/receptions. However, there is still a long way to go until we get to where we want and need to be.
As our bridal sector, rightly so, becomes more enthused and excited about 'opening day', I have prepared a quick and easy guide to re-opening successfully.
Managing brides and maximising appointments
Prioritise your existing brides:
Check who has moved or is moving to elopement/mini ceremony dates and which of these brides needs to access your store. Equally, check who has postponed to a later date and arrange storage/collection/payment.
Arrange your 'TFPs' in priority of need. Who needs to try on their gown, access fitting and pay their balance?
Arrange collections and free up your space if you have not already done so.
Set your delivery dates with your designers and inform your brides of the next steps of their bridal journey with you.
Prioritise your new brides and maximize appointments:
Connect with each bride on your priority list if you have not already done so. A personal connection delivers a more nostalgic link. If you have not been virtually connecting to your consumer you need to do so now. If virtual chats are not for you, a call or voice note will always help your consumer feel more valued, which in turn will encourage her to rate your service highly.
---
---
Manager mindset
Ensure your team are ready:
Be transparent with dates and expectations of your team.
As a manager you need to be sure your team are confident, consistent and that you are connecting with each other.
Have daily or weekly virtual check ins from now until open day. This will help you establish who is ready to show up and how they feel when they do!
Be aware of what type of training is needed for individual team members and as a group.
Set scheduled training sessions long before opening.
Ensure you participate heavily in the build-up to opening and reassure your team of the overall feel for how the store will look on 'open day'.
Make some strategic decisions at group sessions and map out the structure for 2021.
Top tip: Do one to one catch ups first to ensure you understand your team members' excitement, concerns and/or fears. You can then have group sessions to set out agendas for future strategies.
Mini marketing techniques
Here are some simple marketing hacks to impress your consumer:
Update your website. Brides see low-tech as unreliable and risky. Update content, move it around, and make it clean.
Create socials that reflect the 'new normal'. For example: share pictures of your stylists in masks, showcase smaller bridal entourages, create cute vignettes of hospitality items, or post videos of your revised fitting rooms.
Create a 'what to expect' communication for your brides using video content on your social media platforms.
Update your website and Pinterest gallery to reflect your current stock.
Do not hide your extra-curricular activities from your audience. Let customers see the businessperson behind the store and be your authentic self.
Top tip: Instagram has 500 million active users every day, so use it to your advantage and make sure your profile is appealing to prospective brides.
To find out more and speak with Jo you can email her at Jo@jostottconsultancy.co.uk