Exclusive interview with the UK Weddings Taskforce
We've spoken with Sarah Haywood, spokesperson for the UK Weddings Taskforce to find out what the Taskforce are doing in the light of the PM's announcement on 22nd February.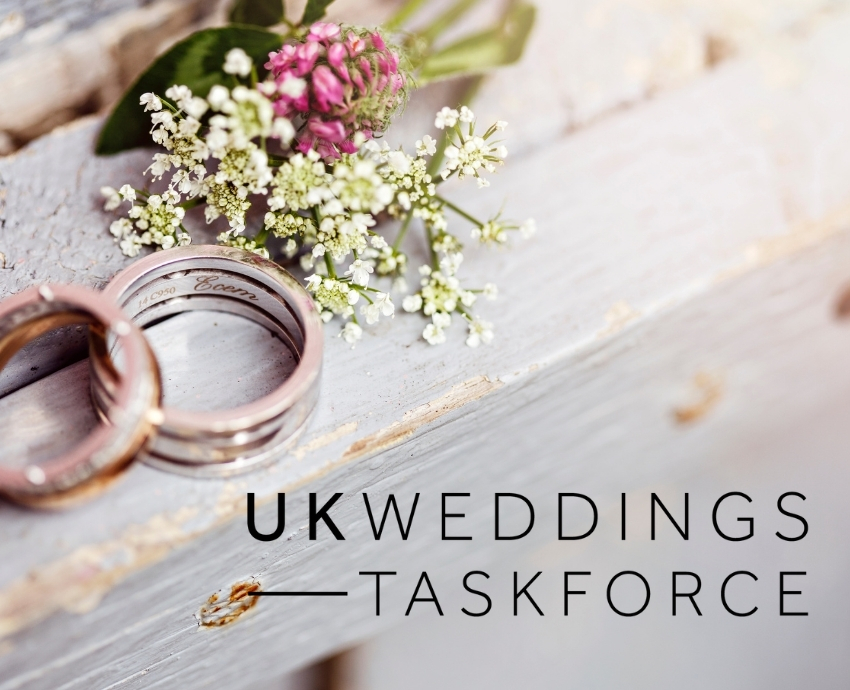 What are the UK Weddings Taskforce's thoughts on the inclusion of weddings in the roadmap announcement?
The UK Weddings Taskforce cautiously welcome the Prime Minister's announcement that weddings will resume in-line with the easing of national restrictions. However, with guest numbers capped at just 15, with a light increase to 30 in May, there is still work to be done.
What are the Taskforce doing to help bridal boutiques?
Straight after the announcement, we put in a request that bridal retail (along with venues) be considered essential, as couples need to access these services to get married (which can take place from 8th March with 6 people). We don't want weddings to be pushed because a bride cannot gain access to their dress (or alterations service).
---
---
And what about the wider wedding industry?
Today (24.02.21) we held a roundtable meeting with MPs this afternoon and as a result over 30 MPs (led by Neil Parish) are taking the lack of parity for the weddings sector to the PM. Neil is also requesting an urgent meeting with the Chancellor and his team to ensure that support for the wedding industry is going to be addressed as we can no longer be left behind. Furthermore, the Taskforce has written a letter to Minister Paul Scully outlining how the guidance was not good enough and continues to harm our sector.
The Taskforce will continue to work to help businesses get the financial support they need. We are asking for a wedding sector specific grant of £880m, the Hospitality 5% VAT rate to be extended to all wedding businesses to April 2022, Business Rates Relief to be extended to April 2022 and for JRS to be extended.
Finally, we are seeking clarification and questioning the guidance that from 17th May a venue can hold an event and indoor hospitality can re-open, but weddings are still capped at 30. We want to ensure that our voice is heard, and reasonable requests are taken into consideration.
We are disappointed that the PM failed to acknowledge the needs of our sector and we are going to continue working to ensure our industry is taken seriously.
How can boutiques stay up to date with the UK Weddings Taskforce?
You can sign up to our newsletter using the link below and follow us on Instagram @uk_weddingsorg.
UK Weddings Taskforce newsletter sign up