Fashion Alert: Four Harrogate Headliners
THIS IS AN ADVERTISING PROMOTION
Enzoani
Bridal brand, Enzoani returned to The Harrogate Bridal Show this year with great success, introducing their latest collection ÉLYSÉE.
The collection was inspired by Neoclassical art and architecture and uses modern silhouettes to accentuate and contour the figure. Additionally, the new designs are a modern update on classical forms, well-fitted, made from a variety of eye-catching fabrics, cost-conscious, and targeting the aesthetic of the mainstream bride.
The trade show marked the European premiere for ÉLYSÉE and 24 stunning designs were on offer. We saw graphic and floral laces, layered over soft tulle and French Chantilly lace to create multidimensional, figure-flattering silhouettes. The collection also showcased crepe, mikado, lace-printed organza, and sparkling Étincelle tulle, with many of the gown available in a Lined version, for versatility.
While Enzoani and Badgley Mischka pushed the boundaries of couture at Harrogate, ÉLYSÉE focused on complementing the traditional bride with a high-end appeal and accessible pricing.
Read More: Bridal Buyer Exclusive: Preview the 2020 Enzoani Collections Here
Ladybird
The Harrogate Bridal Show again was a full success for Ladybird and the brand showed why they are such a strong player in the market. The unique Ladybird policy allows their stockists to "Pick N Mix" from any of their 12 collections with no restrictions or minimums. Together with the outstanding quality, fit and pricing that Ladybird stands for, stockists made gorgeous, individual orders suiting their stores and brides.
A big success were gowns with a gorgeous Carmen neckline, they are trendy and classy at the same time. The dresses are romantic, yet elegant and sophisticated. Dreamy tulle and lace combined with soft champagne or blush tones present a princess-look.
Ladybird Plus Size designs showed one more time that size does not matter, and any bride can show off her curves in a pretty dress.
Shiny dresses from satin were another big success, the elegant, royal look is very wanted. Designs using the fabric satin are versatile and reach from the fitted silhouette with a sparkly belt to voluminous full gowns with the trendy carmen neckline. The high-quality standards of Ladybird let the dresses look like 'a million-dollar' without breaking the bank.
Ladybird Couture had its Harrogate debut this year and exceeded all expectation. With its Couture line, Ladybird displayed their decade long experience in designing outstanding dresses, pairing them with modern trends and highest craftsmanship. The phenomenal designs with gorgeous details were very prominent and will be displayed in many boutiques throughout the UK soon.
Justin Alexander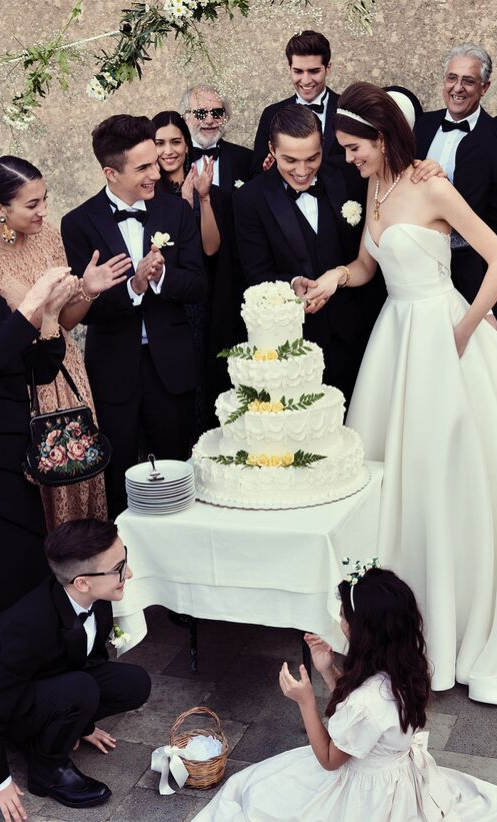 Another brand that had great success at The Harrogate Bridal Show was Justin Alexander. Showcasing a number of designs from their Spring/Summer 2020 collections, the brand offered many varied options for potential retailers.
The Justin Alexander collection showcased a number of clean, classic gowns with figure-flattering silhouettes. The collection offered a variety of options, including length changes and raised necklines on plunging V-neck styles. With a range of silhouettes, necklines, and fabrications, the SS20 collection has a classic, preppy chic look brides are searching for.
Also on display was the Sincerity Bridal Spring 2020 collection which featured romantic and graceful dresses for the classic and charismatic bride. Fashion-infused trends included modern silhouettes with surprise twists like deep V-necklines, thigh-high slits, and fashion-forward bows and seaming.
In addition, lace appliqués were used in unique and intriguing ways incorporating embellishments such as crystals, beads, and multi-coloured fabric.
Finally, the Lillian West Spring/Summer 2020 collection was the epitome of effortlessly chic bridal, with its dimensional lace and 3D florals. Tonal beadwork and soft blush and nude tones lifted ethereal silhouettes to another level. This season's styles are light, airy, and laid-back cool.
Watch the highlights from the Justin Alexander private fashion show at London Bridal Fashion Week here.
Allure Bridals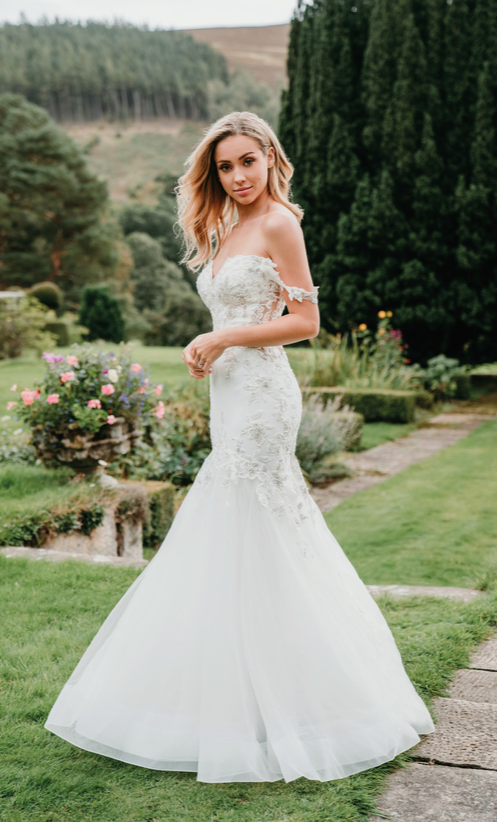 The Allure Bridals brand family were absolutely thrilled to release their Spring 2020 bridal and occasionwear collections at The Harrogate Bridal Show 2019, which proved that a classic approach pairs perfectly with current bridal trends.
The collections brought an aesthetic focus on merging the long-standing beauty of traditional bridalwear with novel techniques, detailing and textures.
The flagship collections — Allure Bridals, Allure Couture and Allure Romance — are perennial favourites due to their wide range of included styles and price points for every bride. Allure Women, as always, has been thoughtfully designed and curated to perfectly suit bridal curves, while the Allure Modest line features beautiful lace panelling and sleeves for beautiful additional coverage.
Exciting upcoming offerings from sister collections Madison James and Wilderly Bride expand their reach into both avant-garde and modern bohemian bridal stylings. And, to complete the bridal party outfitting, the brand includes incredible new designs and fabrics from the Allure Men tuxedo collection. Accessories for the groom and groomsmen have been designed to complement gorgeous additions to the Allure Bridesmaids collection, both in colour and fabric.
This season's collection is set against the backdrop of the historic Scottish Highlands and the region's awe-inspiring estates, emphasizing the longstanding beauty of the elegant, traditional bride and highlighting the gorgeous contrast of touches of modernity in the collections.
Highlighted fabrics this season included sleek crepe, satin finish Mikado, high-contrast lace and soft tulle, all of which are beautifully accented by Allure Bridals' location imagery.
If you'd like to see more like this, take a look at the bridal trends that emerged during The Harrogate Bridal Show 2019.