Free one-to-one business advice at The London Bridal Show
A little expert advice can go a long way and make all the difference to your business. That's why, the team behind The London Bridal Show has introduced the Business Advice Clinic, which will host a series of one-to-one sessions covering a range of topics topics including marketing, PR, financial planning and sales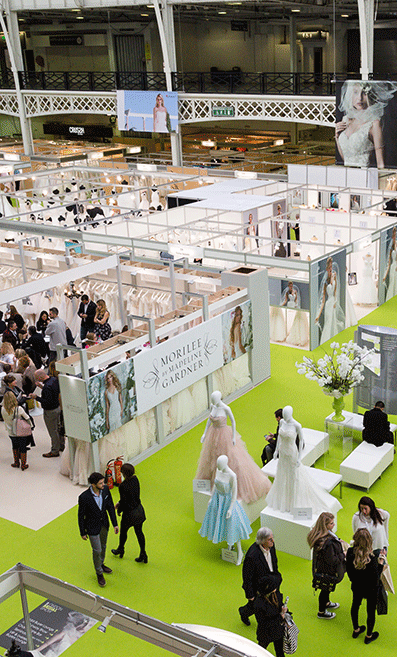 Sessions are available to book at the registration desk by the Business Advice Clinic, and are on a first come first served basis. Experts for the clinic include:
Amanda Wyatt
Amanda has many years of experience in both retail and wholesale, creating and selling brands that spell success. She is known among retailers for her mentoring abilities and proven 'closing sales' skills.
Susan Marot
Susan helps her clients to improve their sales process to win more profitable business. She has successfully sold directly to the consumer, business to business, retail and the very challenging public sector.
Harriet Hunt
A specialist luxury lifestyle consumer PR consultant with over ten years' experience. She launched HHC three years ago, and is currently servicing fashion, accessories, bridal, interiors and hospitality brands.
Neil Flatley
MD of Linzi Jay, Neil Flatley has been in the bridal industry for 30 years. He is an experienced mentor and advisor to small businesses, focusing on financial planning and understanding accounts for retail operations.
Ellie Sanderson
Ellie started her business in 2007 after a number of years performing senior retail jobs in fashion and home styling. Since then she has developed an incredible brand in the wedding world and after almost ten years she is utterly crazy about bridal fashion. With award-winning shops in Beaconsfield and Oxford, Ellie often mentors other retailers in the field.