Harrogate Bridal Show postponed to 2021
Today Ocean Media Group have announced that the Harrogate Bridal Show will no longer take place from 4 - 6 October.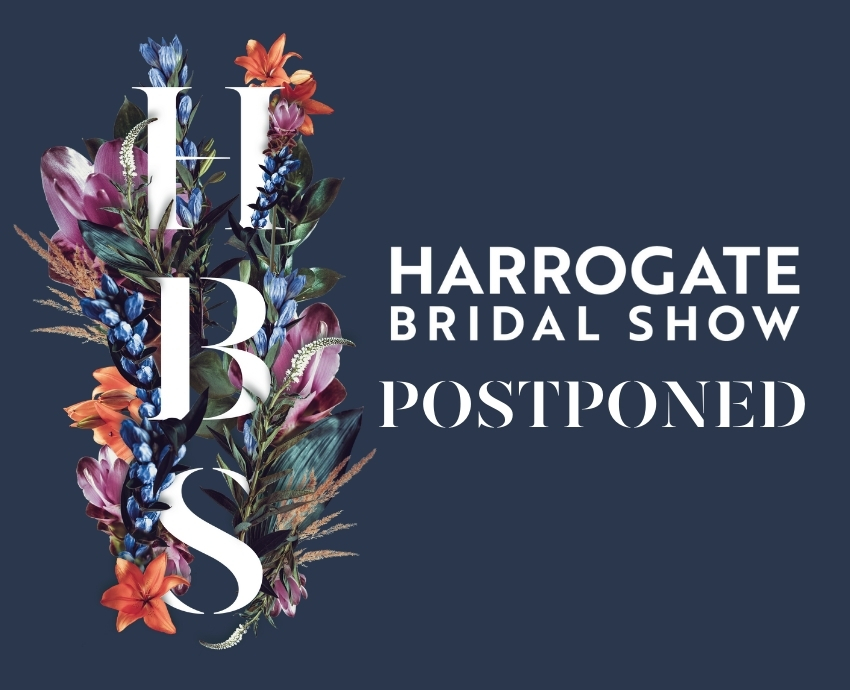 The organiser's of the Harrogate Bridal Show have announced that the show will be postponed to 2021. Wendy Adams, Director of Bridal, Harrogate says:
"It is with great regret that I am writing to inform you that the 2020 edition of the Harrogate Bridal Show due to take place on 4-6 October has been postponed to 2021.
We were excited to re-unite the bridal community in the home of bridal this year, however in light of recent developments, we no longer feel comfortable running the event this year.
Bridal Buyer's Virtual Showroom is set to launch at the beginning of October. Retailers will be able to browse collections in full from the biggest names in bridal. Like a trade show, you will be able to move between showrooms to compare gowns, see the dresses move on models (through pre-recorded videos) and connect suppliers. You will receive an email in the coming weeks with more details and a sneak peak into this brand new platform."
The team at Bridal Buyer are saddened by the news, but stand behind the decision to postpone this year's show. We are already looking ahead to 2021 and London Bridal Week.