Harrogate Bridal Show to take place this September
Ocean Media Group is delighted to announce that the Harrogate Bridal Show will be taking place from the 12-14th September 2021.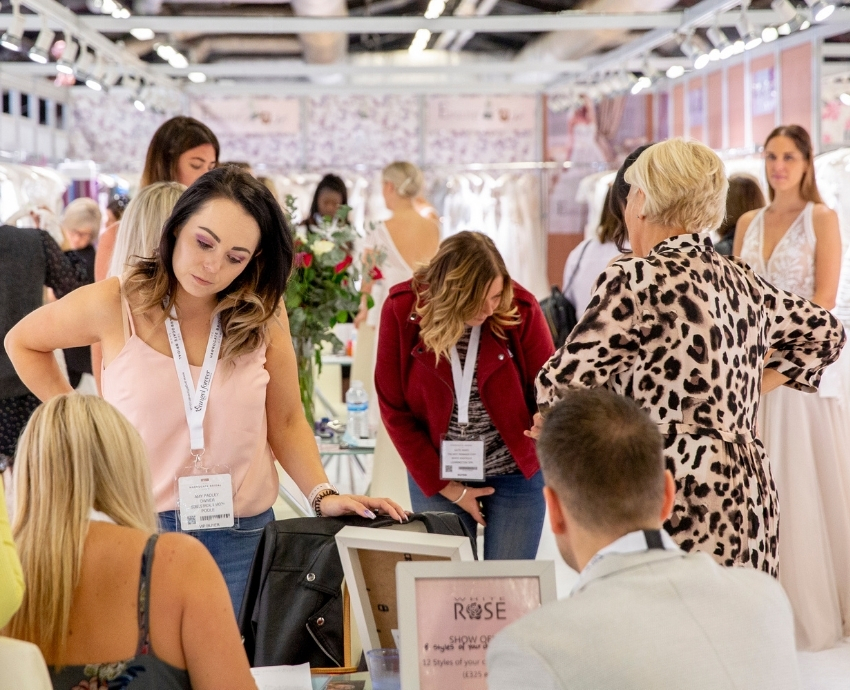 Following the Prime Minister's announcement last week detailing the UK's roadmap out of lockdown, the organisers of the Harrogate Bridal Show have announced that the show will take place from the 12-14th September at the Harrogate Convention Centre.
It was a huge relief for all involved when Boris Johnson announced his plan to lift all restrictions from June 21st. Event Director Wendy Adams says, "We are delighted to confirm that HBS will be going ahead this September after such a disappointing 2020 and are looking to ensure the event celebrates the endurance of the bridal industry".
After an unprecedented year, HBS 2021 will allow bridal retailers and designers to re-unite in the home of bridal and will be a testament to the resolve of boutique owners, suppliers, and bridal businesses throughout the Covid-19 pandemic.
The Bridal Buyer team are incredibly excited to have Harrogate back in the diary and are looking forward to welcoming everyone back to the Harrogate Convention Centre this Autumn.
With September expected to be a busy selling season, many brands have already reserved their stands. If you would also like to do so, please call Wendy Adams on +44 (0)1423 770120.
Registration for the Harrogate Bridal Show 2021 will open later this year, so keep an eye out for any emails with further information.