HBS 2020: new dates announced
The Harrogate Bridal Show 2020 confirms new dates after government announces exhibitions can take place from 1st October 2020.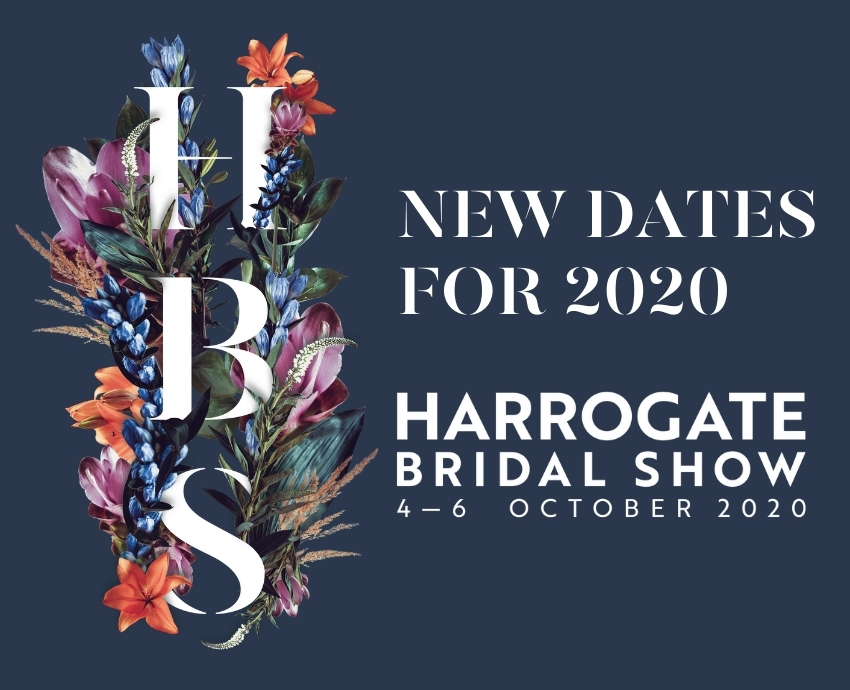 This year's show will take place from 4-6th October 2020 at the recently secured venue, Yorkshire Event Centre (YEC) in Harrogate, as the Harrogate Convention Centre remains a Nightingale Hospital into next year. The YEC is a purpose-built exhibition venue, located less than 10 minutes from Harrogate town centre, with over 2,000 free car parking spaces and complimentary shuttle bus to and from the town.
This year, all visitor will have to pre-register for the event to reduce busy entrance areas. All existing registrations will remain in place for the rescheduled date and pre-registration will stay open to enable visitors to register for fast-track entry on arrival at the event. Click here to confirm your place.
Director of the Harrogate Bridal Show, Wendy Adams commented "Whilst we would have loved for the show to take place on the usual September dateline, we are confident that the new dates give both exhibitors and visitors the opportunity to plan for what is gearing up to be a fantastic event. We will be working very closely with the team at YEC to ensure that social distancing and other government guidelines are all adhered to. As event organisers health and safety is always at the forefront of everything we do, and we will continue to share the measures that we will be putting in place.
Make sure you check your inboxes for the latest show updates, confirmed brands and healthy & safety guidelines from the Harrogate Bridal Show team over the next few weeks.