How to sell online during lockdown
Shannon Martin, founder of Dotty Bridal in West Yorkshire, gives us her top tips on how to sell during lock-down. From platforms to pricing and everything in between.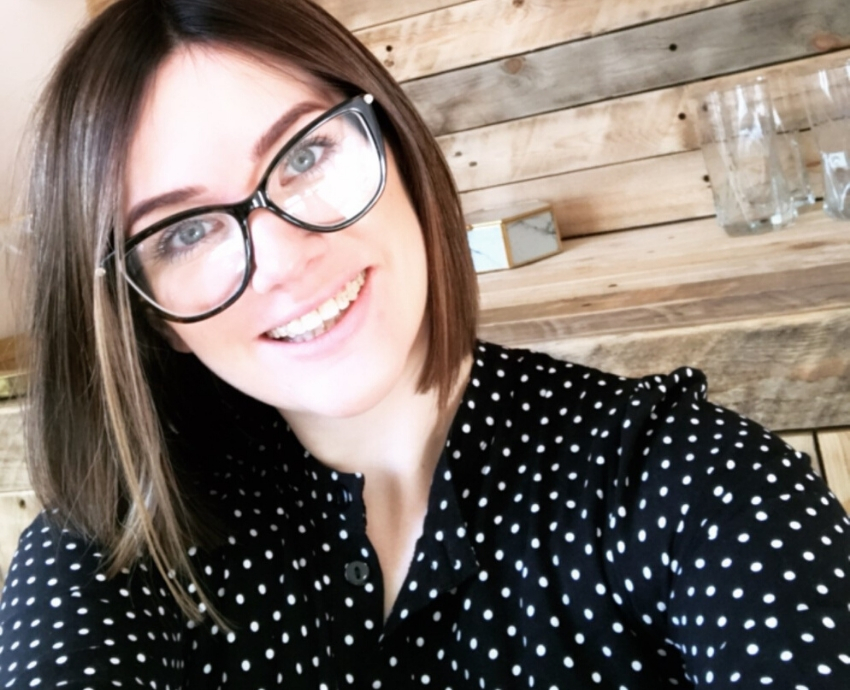 Tell us about your boutique and how you came to the decision to run an online sale
We opened Dotty Bridal in Holmfirth, West Yorkshire 5 years ago and in that time the business has grown considerably. Last November we launched our luxury bridal suite which hosts its own gin bar and sweet shop! In 2018 we opened our second boutique Evelyn Bridal and Prom in the neighbouring village of Denby Dale.
When coronavirus closed our boutiques some 8 weeks ago, I was devastated, but I made it my mission to ensure that no matter what, we maintain our presence on social media along with our continuous contact with our brides.
We have simply viewed this time as a break from seeing customers. We open 6 days per week with two late nights so there is never really any time to do jobs like painting, re labelling and selling off old stock that's been gathering dust for some time. That's when we came up with the idea to sell our accessories on social media.
There is a lot to consider when conducting an online sale, such as social media platforms, taking payment and delivering items. Here's an insight into how we ran our sale and our top tips.
Where to start?
We decided to start off small and sold hair accessories (hair vines and slides etc) to test the market. After the success of the smaller sale, we moved onto shoes and other small items such as bridal party gift bags etc. This led on to our very first virtual wedding dress sale.
My main concern with hosting the sale was how we were going to handle returns. To tackle this, we set out a returns policy whereby any returns are paid for by the bride. The item must be returned by an insured courier and be returned in the condition which it was received.
What platform did you use to host the sale?
We decided to use Facebook for the bridal sale instead of Instagram, which we had used for the other virtual sales. Facebook allows you set up a closed group, where images and videos are easily accessible. The brides can also zoom in on the pictures, stop/start videos and see the dresses in more detail. Instagram stories are a little restrictive. You can't pause videos or zoom in on details, which we thought was important for selling dresses.
The process
We set up a closed Facebook group, that we could carefully monitor. Brides had to request to join, showing us they were interested in viewing and potentially buying a dress.
On our paid and unpaid posts, we asked brides to direct message us with their email addresses so they could be added to the group. Once they were added to our list, they received an email invitation. On the email we also detailed information on how the sale would work, how much delivery would cost and sizing info to ensure the brides had all information needed to buy a dress.
---
---
Language
You need to think about the language you are using and how you are going to showcase your products. Here's a few tips:
- Use positive language in your written posts and explain how the sale will work
- If you're comfortable, put yourself in front of the camera to chat through the process. Brides love seeing the owners, this way they feel they know and trust you
- Use live models to showcase the fit of the dresses (myself and Beth put the gowns and veils on during our sale)
- Describe the products as you are showing them to help the bride understand the materials, fit and shape
Advertising
We placed a simple Facebook advert with a £50 budget which showed a video of me wearing some of the sale dresses. This provided brides with a sneak peak of a selection of gowns that were going to be in the sale.
In the run up to the sale we also shared lots of images and boomerangs on our Instagram and Facebook stories along with the paid ad video. It is imperative that you build up 'hype' around the sale every day in the run up as it engages the brides and increase the views on the day of the sale.
For our accessory sale, we gave our audience 24 hours' notice. I posted an Instagram story to introduce the sale and then the next day we went live.
Pricing
When hosting a virtual sale, it's important that you get your pricing right and that you have a set plan in place of how you are going to achieve your target. We decided that all the dresses should be priced £499 and under. You must consider how much a bride would pay for a dress they haven't seen in person.
One the day
On the day of the sale we posted an image and video of each dress with the price, size, and designer information along with any faults the dress may have.
The brides then messaged us when they were interested in a dress with questions or confirmation. It's very important that you update the page when a dress has been sold. Simply re-post the dress on the page with a sold stamp.
We continued to promote the sale on the day through our Instagram stories to encourage more brides to sign up and visit the closed group.
Delivery and aftercare
It's important you use a well-known, trusted courier to deliver the gowns and it's vital they are fully insured. We also offered all customers a discounted dry-cleaning service on all orders.
Finally, whilst finding a way to generate revenue during this time is important, you must also adhere to government guidelines. We made sure that we followed social distancing rules by never being in the boutique at the same time.