Millennial Mindset Strategy
We interview Jemma Palmer who shares her thoughts on how to get in the right mindset to target those all important Millennial brides.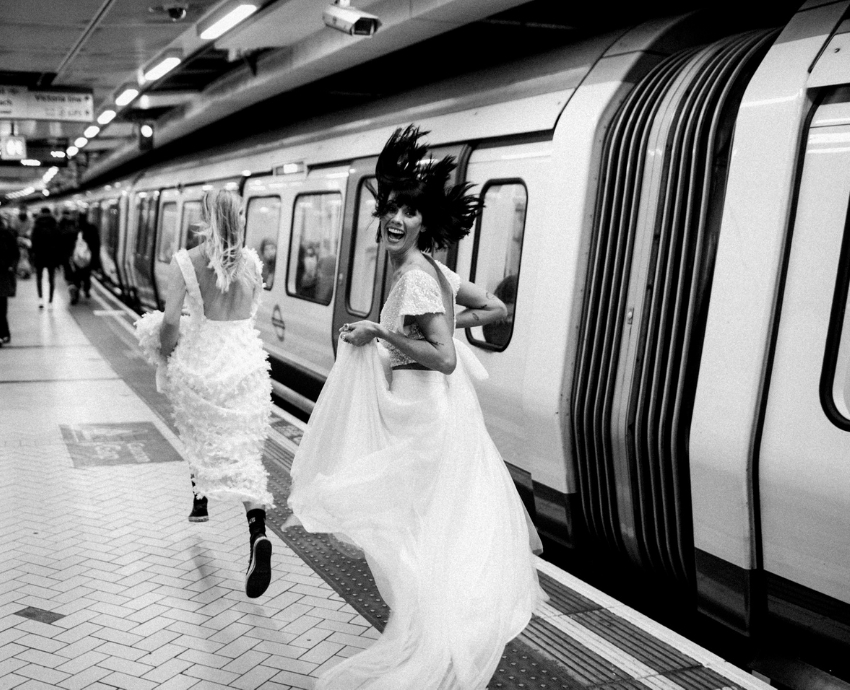 What is a millennial mindset and why is it important to tailor a strategy to a millennial bride?
The millennial mindset is predominately driven by digital connection. This generation, born between the early 80s and late 90s, are internationally connected because of technology driven work; this means that their researching and shopping habits are online. Millennials recognise progress and change as priorities therefore will make decisions based on social influence. Thus, they have a strong sense of community, making them want to feel connection to their purchases and the places they purchase from whilst also making choices based on the need to stay ahead of or keep up with trends.
What should you consider when planning your millennial mindset strategy?
Things to consider when planning a millennial mindset strategy is that a millennial is unlikely to accept the thought process of 'things have always been done this way'. They will be looking for a company or brand that represents them in every sense: the language you use, the images you share and the way you work.
Millennials are keen to make a difference. They want to be part of something bigger or a community or team, almost to feel like they are here to do things differently. Consider this a strong approach when planning a strategy and stand out for the right reasons; reasons that show millennials that you offer a strong brand but a brand that cares. Consider different ways of connecting with millennials; membership and belonging seem to be high up on the agenda for this group.
---
---
Where should a boutique start when writing out their millennial mindset strategy?
Digital approach should be key so consider your social media and the overall look, images, branding, and wording that you use on your social media channels. If you can offer a membership, club, or forum where your brides can meet digitally, this will create a sense of belonging. The ability to purchase and/or connect through social media is very important to this generation, so ensure your social media channels connect to your store or direct them on how to purchase with you.
Consider the brands that you work with and their environmental policies/sustainability credentials. Millennials will want to feel like they are making a difference, so will want to know their designers on a more personal level and will avoid the mass produced, big brand/corporate names. They want to feel good about their purchase and that they are making a difference, even if it is just the feeling that it gives them to buy from a smaller retailer or designer.
Allow the millennial bride to find you by ensuring your website is live, up-to-date and has online bookings - another essential for the millennial (avoiding telephone calls). They want to make appointments and find information with ease. Consider the abundance of choice that they will have and ensure that you have a distinctly different voice so that you stand out!
How you would approach your millennial strategy?
I am a millennial (just), and the habits of a millennial are typically me, so I always use my own personal preferences when considering my strategy planning. In part I think it is essential to have a strong digital presence but to make that digital presence personal. I make sure that my millennial audience feel connected to me as a person and a brand, developing connections that are deeper than just a sale or a service. Then make sure that the branding, digital connections and promises you make are followed through into real life and continue after purchase.
1. Make your business digitally visible using your website, social media, and emails. Create the ability for a millennial to make a connection or booking through these channels.
2. Be strong in your branding. Tell your story and ensure the bride knows your 'why'.
3. Delve deeper into your brands and how they work. Talk about their sustainability methods and share their unique selling points.
4. Do it differently. Millennials won't accept same old, same old. Don't rely on tradition with this generation as they're making their own traditions.