More than 40 thousand visitors attended Ocean Media's consumer wedding shows this spring, with the shows experiencing huge demand for higher priced tickets.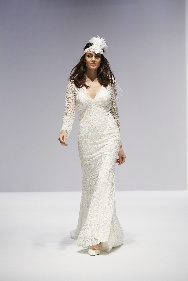 The total attendance across the company's wedding show portfolio, which includes The National Wedding Shows in London, Manchester and Birmingham, plus The UK Wedding Show, was 42,875.      
The National Wedding Show attracted more than 32,000 visitors across eight days at Manchester Central, London Olympia and Birmingham NEC, while The North East Wedding Show at Newcastle's Metro Radio Arena and London ExCeL Wedding Show attracted more than 10,000 visitors across four days.
Reaching a five year high, The National Wedding Show saw a record breaking day on 5 March, when a phenomenal 7,723 visitors embarked on the NEC. Demand for higher priced tickets also rose, with VIP tickets selling out across all three cities, demonstrating the continued demand for an upgraded show experience from an increasingly affluent audience of brides and grooms attending the shows.  
Event manager Alex Butler said: "We are proud of the 47% increase in VIP ticket sales since last year! We continue to reach out to the most affluent engaged couples through our highly targeted marketing campaign, and have our sights set on even bigger things for next season. It's such an exciting time to be a part of The National Wedding Shows with further investment in show content to be launched over the coming months".
The National Wedding Show continues to attract key industry players to its nationwide events, with the likes Allure Bridals, Alfred Angelo and Maids to Measure joining this season's unrivalled line-up of over 600 exhibitors, many of whom reported their best show to date.
Speaking of the Birmingham show, Anyonita Green of Confetti.co.uk enthused: "The National Wedding Show is enlightening, important and profitable. Saturday was an amazing day for us and we had sold out by Sunday. Traffic on the website increased by 70% over the show. We just keep coming back!"
Popular features included The Catwalk Show, inspiration, tips and advice at The Wedding Theatre and The Designer Flower Market.  This season saw the launch of The Rock n Roll Bride Collection in partnership with award winning blogger Kat Williams, and the Cad & The Dandy Gentlemen's Lounge. 
Many visitors were happy to discuss their purchases, appointments booked and the inspiration they had experienced. Commenting on her experience bride-to-be Emma Romsey explained:
"I have found The National Wedding Show to be creative, inspiring and exciting! I loved the Catwalk Show - I saw a dress I liked there and headed straight to the stand to take a look. I now know what style I want and I didn't have a clue before. I will be back to the show again for more shopping before my big day!"
Click here for further information on the shows.