Plan your visit to HBS 2020
There's only eight weeks to go until the Harrogate Bridal Show opens its doors for a one-off event in October. The event is set to look a little different this year, but the show's main purpose is still to connect bridal boutiques with their suppliers in one easy to access, safe environment.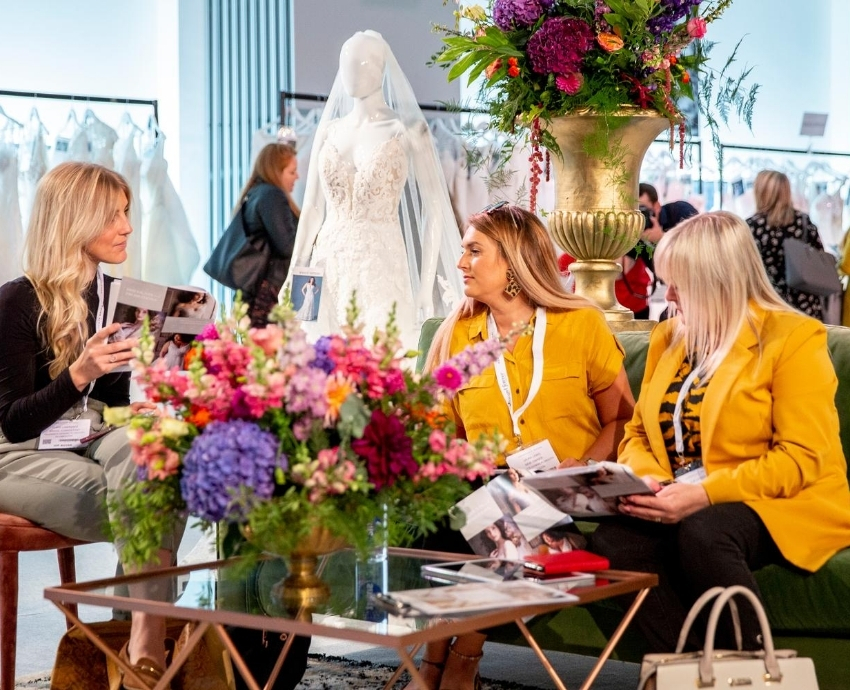 With the changes to this year's show, it's important that retailers come to the event prepared. Here's five top tips to get you started:
Secure your pass before you arrive
All visitors must pre-register before the event to help ensure track & trace measures can be implemented, safety procedures can be put in place for the correct number of attendees and registration areas are kept clear of queues. Registration is now open and takes a couple of minutes. You can register yourself and then use all the same details for the rest of your staff. Click here to get started.
Fill your diary in advance
There will be over 300 collections on show this year. Whether you're looking to re-stock with your current brands or find something new for your boutique, it's an unmissable event. Suppliers will be arranging appointments with boutiques before the show to ensure social distancing and safety measure can be kept while buying. Please reach out to your suppliers before you arrive to book your appointments. And don't forget to schedule in that all-important time in the Champagne Bar or Terrance café to catch up with your industry friends and colleagues for a glass of bubbly to celebrate getting through this difficult time.
Gain valuable business advice
The Bridal Retail Success Academy will return to Harrogate this Autumn with an exiting line-up of industry professionals offering one-to-one sessions. This year's topics include sales, business mindset, social media, branding and more. The Business Advice Clinic timetable is due to be release in a couple of weeks' time. Keep your eyes peeled for more information on speakers and how to book.
Social Media
Make sure you follow the Harrogate Bridal Show on Facebook, Instagram and LinkedIn to find out breaking news, exhibitor announcements, tips and more.
Health & Safety
The team behind the Harrogate Bridal Show have been producing safe events for over thirty years and work with a dedicated Operations team to ensure the event meets exhibition standards. This year the team have been working hard to put in place rigorous measures to keep visitors, exhibitors, and staff safe. Safety procedures include: a one-way system, mask wearing, sanitisation points and social distancing reminds. Read the full list here