Positive preparation: part two
Last Thursday Abi Neill, owner of Abigail's Collection & The Groom's Room, went Live on Facebook to answer our questions on re-opening. Abi rounds up her session on positive preparation.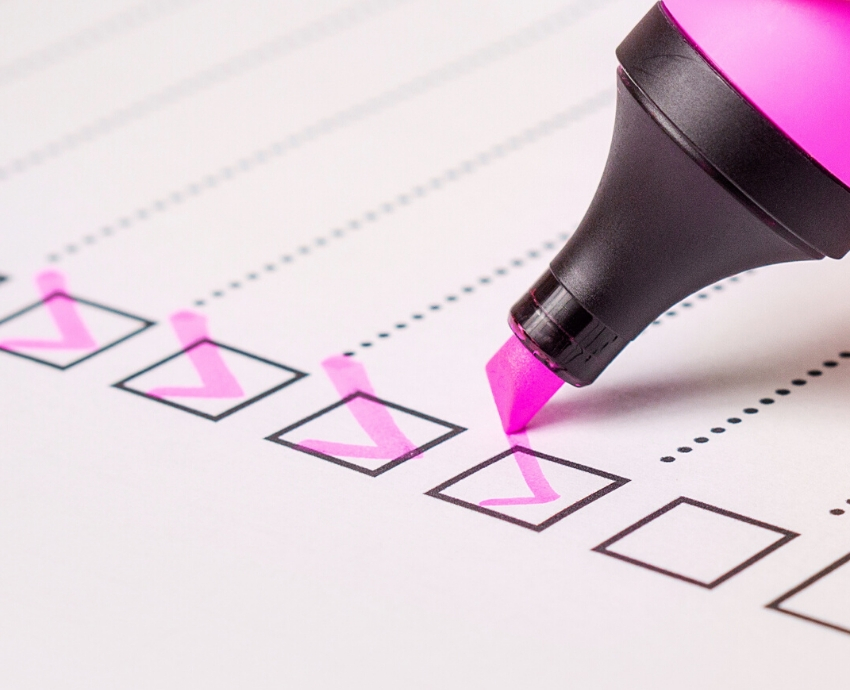 Finally, 'non-essential' retailers have the official green light to open again. We've heard the news regarding the date that many retailers, designers, suppliers, and manufacturers have been waiting for. The official date which allows non-essential retailers serve members of the public is June 15th 2020.

My recent Facebook Live is a great starting point when considering how to re-open and with what measures. There were many excellent questions asked and a great deal of positivity shared amongst retailers - thanks to all who participated and shared solutions and resources including websites to visit for supplies. You can watch the video here:
Opening our shops again following this unprecedented time requires thought, effort, and positive leadership. It's wise not to overthink and panic although at times we all know that can be hard. Please don't misunderstand, I'm in no way undervaluing the very real devastation and seriousness of this crisis, all of us have been adversely affected in some way. Nor would I dream of underestimating the great rebuild and recovery task that we as an industry now face together.
Optimistically speaking; now is the time to galvanise ourselves, start planning and move forward towards our 'new normal'. We'll all make individual decisions regarding a re-opening date and need to formulate our own social distancing policies and COVID-19 safety measures. There's no 'one size fits all' so don't be alarmed or intimidated if competitors or other industry players are doing things a little differently or opening sooner (or later) than you. You need to decide what is right for you, for your team, for your store and for your customers – these decisions are your own, just as they were when you launched your business model initially.
I started my preparations by reading the government guidance document - 'Working Safely During Covid-19 in Shops and Branches' document. It sets out advice on how to work safely and it gives practical considerations of how this can be applied in retail environments generally. Each business owner will need to 'translate this into the specific actions depending on the nature of business, including the size and type of business, how it is organised, operated, managed and regulated'.
Planning at a time like this is key. I found consulting with my team made me feel more organised and confident about re-opening. Managing employees and their return to the work place requires a careful and supportive approach and it's my view (certainly in terms of my own team) that they will feel supported having been consulted on your key operating challenges and the changes you implement.
---
---
For the purpose of this brief article, here's a rundown of the headline guidance. Please note that this is my interpretation of the guidance. You should read and interpret the guidance in full and implement a strategy of your own for your business.
Summary of Government's key guidelines:
2m social distancing must be adhered too 'wherever possible'. This is a key focus
Well displayed store signage (including encouragement of hand sanitisation and hand washing) is essential
Masks / PPE is not compulsory. Hand washing, sanitisation and increased hygiene measures are a key focus
You must conduct a written risk assessment if you employ 5+ employees
You must print and display the 'Staying Safe and Secure in 2020' poster
Retailers are urged to consider IF changing rooms are essential - for us they are
You should be sanitising fitting areas between appointments
You are asked to consider limiting customers in line with social distancing and your store capacity
You are asked to consider limiting product and garment handling
You are asked to consider storing 'extensively handled or tried on items for 72 hours or to clean such items before re-displaying with usual cleaning products'
Possible Business Preparation Action Steps (in no particular order):
Consider if any of your team can still work from home
Decide when to de-furlough staff (this can be phased)
Decide on when you are 'open' to the public for appointments (fittings may need to take first priority).
Consult with your team on new measures and new ways of working safely
Carry out a risk assessment of your building
Re-organise furniture and your store layout in line with social distancing
Decide on your visitor per bride number
Consider creating a COVID-19 policy which you can share with staff, covering all relevant areas including your response to COVID-19 related sickness and what you will do if there is an outbreak within the team
Reschedule your customer appointments and communicate new store measures and policies
Order signage, PPE, sanitisation and hand washing supplies
Liaise with your Suppliers regarding your re-opening date and delivery requirements
Arrange a deep clean / specialist clean of your building
Organise store management and sales training sessions for your team (I will be bringing my staff back before we open to the public to familiarise the team with new procedures in situ)
Announce your re-opening to the public. Boost advertising, social media posts and marketing
A more in-depth look into the above steps can be found in the video at the top of the article.
It's exciting to see that many retailers are rallying and making plans to re-open but we need to stay agile and flexible and be prepared for more changes and policies to be updated as the COVID-19 situation unfolds. Today I sense a marginal air of excitement and cautious optimism blooming amongst us, but we all know things could change (and quickly) so we need to be ready for that too.
Many will agree that our industry is a very special one and I am really looking forward to bouncing back to a new normal.
Check out www.abineill.co.uk for more on COVID-19 Recovery or to connect with Abi Neill.