Positively positive with Shannon Martin: using your time wisely
In this new series Shannon (owner of Dotty Bridal and DOT Branding) talks honestly about difficulties bridal boutiques face and how to tackle them with positivity.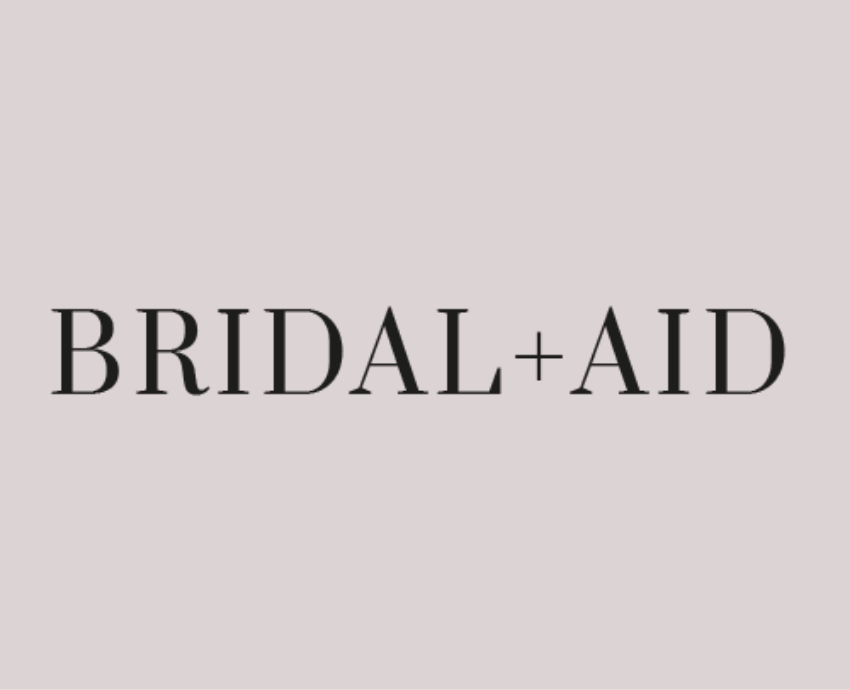 We asked Shannon how she is using her time wisely in the latest lockdown and talked to her all about her new partnership with Picture Smiths which aims to help business stand out from the crowd with modern branding.
Using your time wisely
Lockdown is difficult for us all for different reasons and this time seems so much harder with home schooling and trying to juggle a million balls, but rather than being down beat and worrying about what the world has instore for us we can use our time wisely. Use this pause to really step back and look at our businesses through a bride's eyes.
This lockdown I have really analysed every part of my business and answered all the why's. Why do our brides come to us? Why do our brides follow us on socials? Why do our brides want to be Dotty brides? Then the main one; Why did I open the boutique in the first place? Answering these questions has really helped me to gain a better understanding of my business and how I can increase and grow the boutique year on year and reach both my long term and short term goals.
Why is it important that you look at the time you have and assess if you are using it wisely as a business owner?
It's so important to use your time wisely as you can't re gain this time (well hopefully not). I am always saying 'there aren't enough hours in the day' as I have never known another business that consumes as much time as bridal! We have to split ourselves into a million pieces and put on so many hats, so it is imperative that we are spending our time wisely to get the most out of our business. For any business to propel, you need to be able to step away from the day to day and do the age old saying of 'work on your business not in your business'.
Can you give some tips on how you plan your time effectively?
Time blocking is the answer to this for me. If you could see my diary you might say "how on earth do you even know where to start!" So every day I list in my diary everything I need to do for the day, then block it into time slots for the amount of time I expect it to take me. Then as soon as I land at my desk I know exactly where to start. I also mark all my super important jobs in red so that if I get waylaid during the day, I know I can take a quick glance at my diary and see the jobs that I absolutely have to get done first.
In the last few weeks, I've been getting up at 5am (more 5.30 if the kids have had me up in the night) which has been a game changer. This quiet time in the morning is not only amazing for getting stuff done but is also incredibly peaceful and allows me to think clearly instead of going straight into a crazy manic workplace. It is also great as it now allows me to have more one on one time with the kids in the evening, without worrying that I haven't done that really important job.
Of course things do take you off piste and more important jobs crop up during the day, but adopting my new routine, it's likely that I will have already dealt with the majority of my jobs in the morning.
What areas can retailers be focusing on during this lockdown to help their business?
Analyse, analyse, analyse! Think like a bride and ask yourself, 'would I book an appointment in my boutique? (knowing nothing about my shop other than what I see online and on social media)' If the answer is no, you need to look into why and tackle these issues.
There is so much competition out there; amazing boutiques with the most beautiful brands that they have lovingly built over the years, as well as lots of new fresh boutiques opening. It's more important than ever to stand out from the crowd. If you don't, unfortunately you will be left behind. One way to do this is through your branding. Branding is so important in all retail sectors and none more so than ours. We have to educated the bride on what we are about before they even step foot in our doors. Marketing is key to this and you could use this time to write a marketing plan, detailing exactly how and what you are going to use/do to achieve this.
You mentioned branding and marketing. You recently launched BRIDAL+AID, can you tell us about this and how the service helps retailers with these key business areas?
We decided to launch BRIDAL+AID off the back of meeting and chatting to so many boutique owners through our consultancy business DOT Branding. There had been a common denominator with the majority of these boutiques, which was who to perfect their brand. We went away and decided to partner with Picture Smiths who are a northern brand, design and marketing agency, specializing in the development of beautiful, strong brands. We've created a budget-friendly virtual package, which includes and analysis of your business and help with developing a plan to further improve your business and start building your own brand. Each Zoom session lasts two hours and will include yourself and both the DOT Branding and Picture Smiths teams. The sessions are just £199 +VAT and are limited to February only. The sessions are super creative and help you to take a step back and understand what's important in your business, identify its strengths, weaknesses, audience, aspirations and values. We will work these findings into a report with objectives and suggestions of where improvements/tasks could be made.
We have 5 spaces available for these sessions and are only completing them during February so if you are interested please do drop us an email to dotbranding@dottybridal.co.uk and we can get you booked in.