Re-branding with Carolina Turner
Carolina Turner recently re-branded. We discussed the impact of the re-brand with the designer and found out what you can expect from the new collection.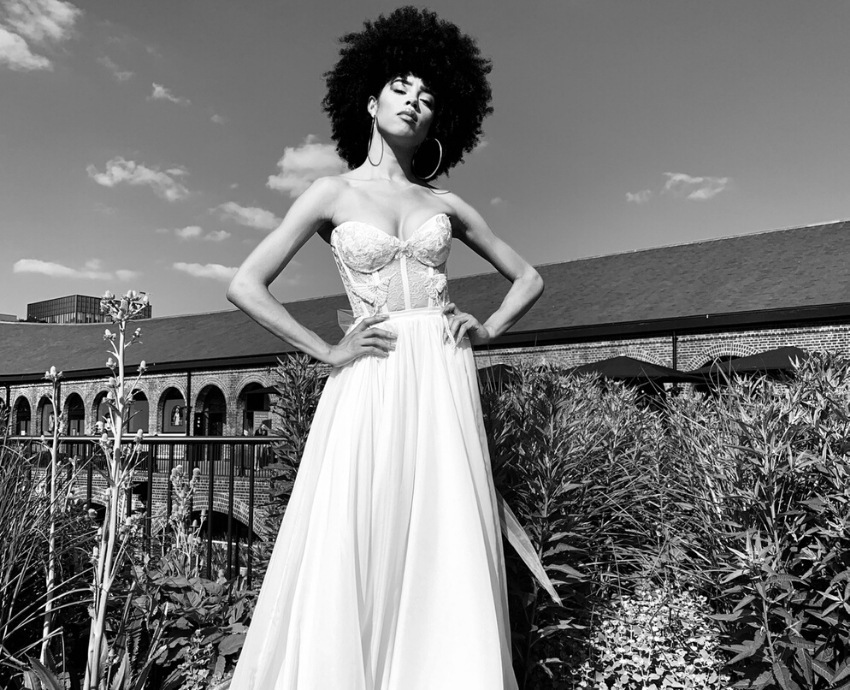 Can you tell us the reason behind the re-brand? How did this come about?
The re-brand was something that just happened organically. Initially there was always a bit of uncertainty around which name to go with between the heritage name of my grandparents Lilly and Charles or going with my own name Carolina Turner. I quickly realised that even though the brands initial collection was strongly influenced by my roots and the spirit of Lilly and Charles, going forward my own name seemed to be the right choice for the growth and direction of the label. During my journey as head designer and company director, it became evident to me that most people were very interested in the creative force behind the label and wanted to know more about who I was as a designer and what my point of view was. I found myself giving lots of interviews and it only made sense to re-brand and put myself out there.
Talk us through the process of re-branding. What sort of things had to be done?
We were happy with our design aesthetic and our story wasn't going to change. It really was a simple name change keeping the spirit of my grandparents Lilly and Charles firmly in the label's roots but with a focus on getting to know me Carolina Turner as the designer and force behind the label.
Our initial changes were to our website where we totally updated and re-branded it, offering an e-commerce solution to our customers. We also did things like change stationery, our logo, garment labels and garment tags. We also had to update our social media and let our customers know that we are only getting better.

How has the this been perceived by retailers and consumers?
The response from retailers and consumers has been really positive. We have experienced an increase in brides contacting us directly for gowns and we've had an increase in retailers requesting our look book and expressing an interest in our products.
---
---
Can you give us more information about the latest collection?
Our latest collection is a simple follow on from our previous collection which will be available for as long as there is a demand for the pieces. Our design aesthetic hasn't changed at all, and the spirit of our company continues in the same vein. The main change is that we are now offering our customers a white, gold and black label which carry three different pricing tiers: White label £600 - £1200, Gold Label £1200 - £2500 and Black Label £2500 – Upwards.

What does the future look like?
There is so much change going on across a lot of industries at the moment and it's a really scary time for a lot of people. However, were are young company that's not adverse to change. We are excited for the future and look forward to continuing to share our beautiful gowns with the world.