Stocking up on undies
An important part of the fit and overall look of any wedding or occasionwear dress is the right underwear. Rather than leave this up to someone else to get right – or wrong – isn't it about time you got on top of what goes underneath and passed on the right advice to your brides-to-be, their bridesmaids and mothers?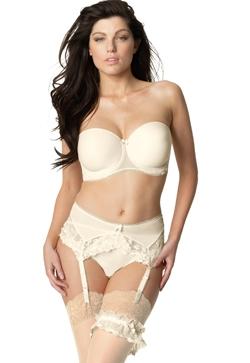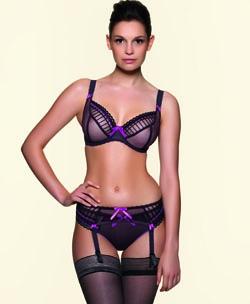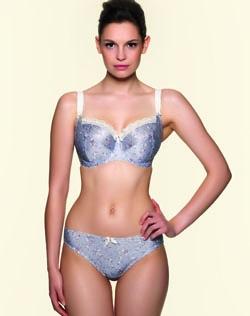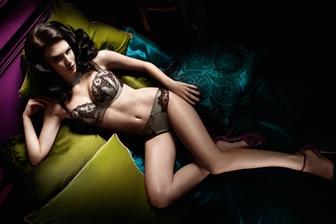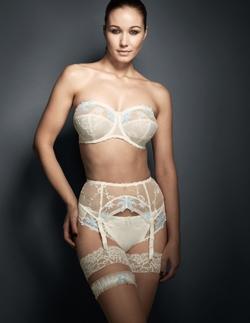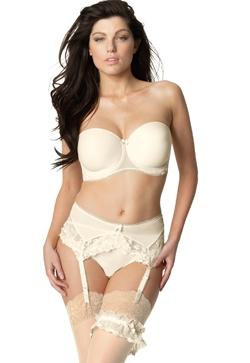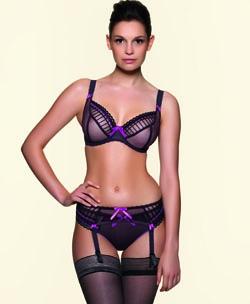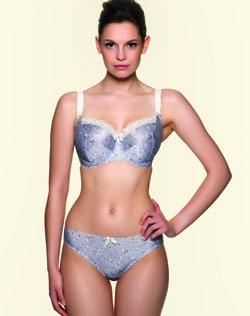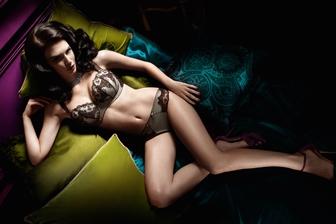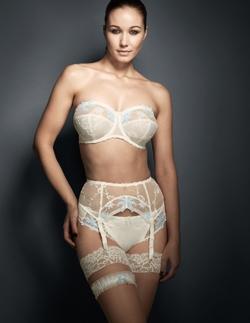 As we all know, selling the dress is only a small part of the service that retailers are expected to provide to today's bride. More often than not, she wants your pre-marriage guidance on everything from the right shoes and accessories to honeymoon hotspots and what to feed the guests. Fail in these areas and you may lose the bride-to-be's confidence, her sale and her word-of-mouth recommendation.
And with gowns becoming ever-more daring in structure and cut, one of the biggest problems facing girls is what lingerie to wear. Simply recommending a trip to M&S or the local specialist store is not enough – while they are there chatting about their forthcoming nuptials, they may well hear of another bridal shop worth visiting. Space and cost will prevent the majority of stores from stocking a full range of lingerie and partial stock will always have its limitations – you may well be able to hold a basic sample collection tucked in a corner, but your average 34C corset is not going to be much good to a Jordan-esque bride or her flat chested bridesmaid and buxom mother – but, the fact remains that when it comes to lingerie, it's time to get informed.
Being able to offer the services of 'a lingerie specialist' who can advise on fitting, styles and the latest trends, will give you a definite advantage over the competition. Many brands offer training in lingerie fitting to their stockists and, for those retailers who do hold their own stock, the sales opportunities are potentially great. The marketing of wedding lingerie has moved on dramatically in recent years and many girls see not only items to wear on the day as essential purchases, but also wedding night lingerie, honeymoon lingerie and honeymoon swimwear. With the mark-up on lingerie at an average of 2.5, this could add up to big business. And once the bride is dealt with, there's still her mother and the bridesmaids who will all need specialist underwear to ensure they look their best on the day.
But even if you choose not to hold stock, you will still benefit from knowing your plunge from your balcony. The confidence you will instill will be priceless and the bride looking her best in her dress can only mean positive reactions for your shop. Forming a working relationship with a local lingerie shop is one fantastic way of cross promotion – especially if you stock occasionwear.  
The right style
The lingerie requirements will be different with each dress, but the designers at Eveden recommend the following basics:
For a beautifully smooth silhouette wear a moulded bra or basque with control briefs.
A basque ensures a sleek silhouette, making a woman feel confident and secure in a strapless gown.
A smooth strapless bra gives a lovely natural shape and excellent support under a whole range of wedding dress styles, including halter necks.
A backless bra is essential for a low-back gown without losing any shape at the front.
If a dress has a sweetheart neckline try a balcony or plunge bra as they are cut lower in the cup and give a flattering décolletage.
Don't just concentrate on how girls look from the front – while saying their vows they'll have their backs to their friends and family so it's not a good moment for VPL!
A suspender belt is always pretty and romantic but remind girls to get their bridesmaid to carry a spare pair of stockings for any ladder emergencies.
 Encourage girls to spend time choosing their lingerie – especially if they are a larger cup size. Let them know that if their lingerie fits, flatters and supports, it will leave one less thing to worry about on the big day.

Read the full story in the January/February issue of Bridal Buyer.