The Bridal Rooms: winners of the Community Support Award
We interview winners of the 2020 Bridal Buyer Special Recognition Award - Community Support from a Retailer - The Bridal Rooms, Uttoxeter.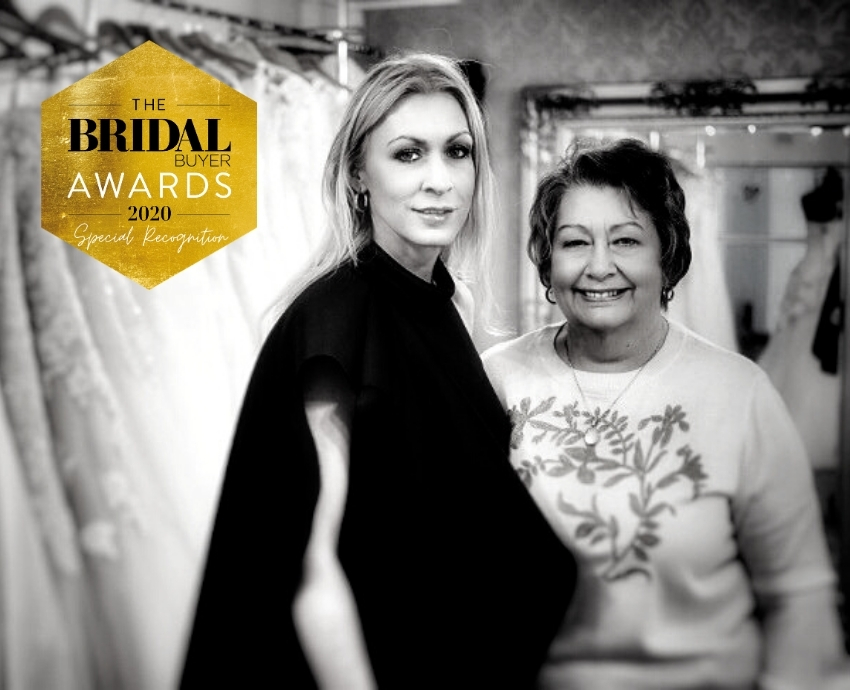 Could you tell us a little bit about why you chose to enter the Community Support category?
The Bridal Rooms, Uttoxeter chose to enter this category because we launched a competition quite early during the first lockdown to give something back to key workers. We knew so many people were risking their lives to protect us at a very frightening time, so across our social media channels we announced a competition where two key workers would win a wedding dress up to the value of £2000, as well as five runner up prizes with £500 off their wedding dress. Our aim throughout the pandemic was to show our appreciation for all those key workers that were working so hard within the community and for us to be able give something back.
I have to also make a special mention to my Mum, Cath – not only does she go above and beyond for The Bridal Rooms but she dedicated her time to making wash bags for the NHS and became part of a community making scrubs and face masks for the industries that so desperately needed them.
---
---
How were you able to support your community through the pandemic? Why do you believe community support is so important?
With so much uncertainty, fear, and such sadness that we have seen throughout this pandemic, our keyworkers are the people that have kept this country going. We felt it was imperative to do something to lift their spirits. With what they have done for everyone else this was only a small gesture in comparison, but we wanted to remind them to be hopeful and that good times would come again. Weddings are about love, hope, commitment, and happiness and the situation we found ourselves in back in March was the polar opposite to this. This is what inspired us to launch the competition where not only one, but two key workers would win their dream wedding dress. We wanted to be able to celebrate their efforts and say thank you. We are passionate about what we do and the competition was devised to give our thanks in the best way we know how to, by spreading happiness and joy through providing outstanding customer service. Wedding plans this year have been turned on their heads and we wanted to guarantee that when the time came for our brides to walk down the aisle, they would do so in the dress of their dreams, without the financial burden of paying for it. We were lucky enough to read so many wonderful stories out there of people supporting others, and that is what community spirit is.
What kind of reaction did you receive from your competition winners and the NHS staff you gave the PPE to?
To enter the competition, you could be nominated by someone else or you could nominate yourself. If they were a front line worker then they were eligible to enter, but it didn't matter what specific line of work they were in as long as they were a key worker serving the community during this difficult time. We were hopeful that this would be one less thing for our amazing keyworkers to have to worry about and that the competition would bring so many brides to be so much excitement. We had a great reception to the competition across our social media channels with lots of commenting, liking, and sharing. Our testimonials from our winning brides show this.
Sam Taft – "I am an intensive care nurse working on the frontline during the Covid-19 outbreak. I am usually a strong person but during the outbreak I turned into an emotional wreck. Winning the dress, to me, was the rainbow after the storm. I am absolutely over the moon and cannot believe how lucky I am. What Gayle did for keyworkers is absolutely amazing and I am extremely grateful and overwhelmed with the support she gave us NHS workers."
Kayleigh Tilney – "I work in a busy critical care unit so during Covid-19 have been on the front line caring for these patients alongside my fantastic colleagues. Gayle's competition at The Bridal Rooms in Uttoxeter came as an amazing surprise, I couldn't believe the prizes that were being offered and felt amazed by Gayle's kindness. The acknowledgement of the NHS and keyworkers was utterly fantastic and such wonderful gifts for anyone due to be getting married. I am so grateful to Gayle for her generosity and in what has been a really difficult time she has brought me so much happiness and excitement, so a massive thank you from the bottom of my heart."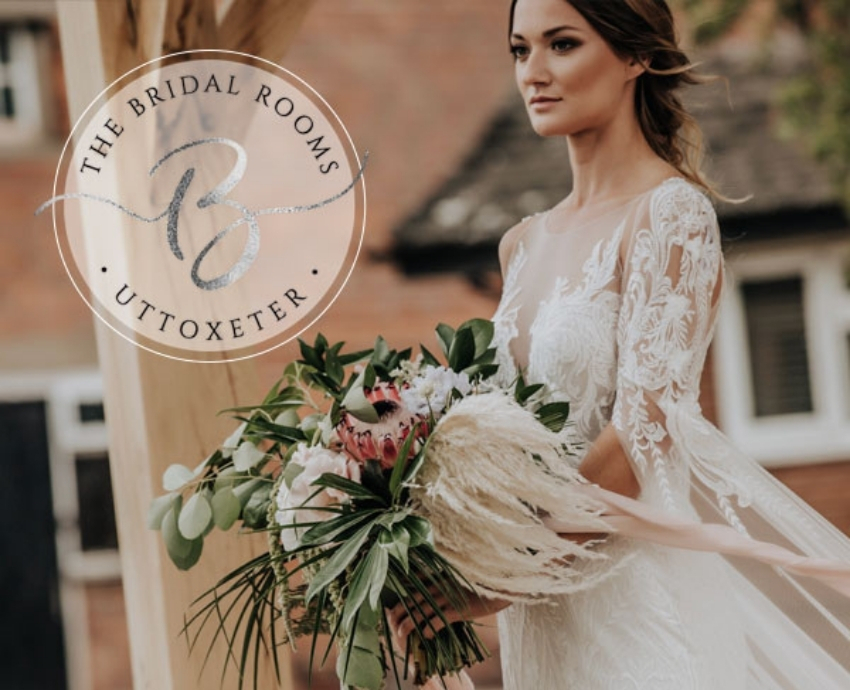 How did it feel to win your award during a global pandemic?
The feeling of winning this award was surreal. I couldn't believe it when I opened my copy of Bridal Buyer and there we were named as the winner! With the wedding industry in such turmoil from the pandemic it brought a huge ray of light knowing that we had made a difference to some very special ladies that were in the thick of it, and, won an award!
The award was a boost for our business and was lovely to be recognised for helping our community. It is our third birthday towards the end of this month and it feels absolutely amazing to have come so far. This year has been a year of fabulous achievements for us and I am so proud. I truly believe the comeback will be stronger than the setback of this pandemic. There have been some devastating blows, sleepless nights, heart-breaking conversations with brides, but all our hard work and determination is starting to shine through.
Are you currently doing anything/have any plans to support your community in the future?
Small businesses have been hit hard by the pandemic, so I want to support other independent businesses by working together. I am currently working on a project to bring on board local businesses to work together on a prize giveaway. The competition will be promoted through our social media platforms and will involve bringing one lucky bride some fabulous goodies for their big day. We are all about showcasing what Staffordshire suppliers have to offer, each bringing to the table their unique style and artistic flair. We also have plans in place to hold stylized shoots for all the wedding inspiration brides could ask for with details from fine and dry florals, chic tablescapes, delicate stationery and modern backdrops.