The last push - seven things to focus on before you re-open
Ruth Larkin shares her ideas on how you can get yourself and your team ready for re-opening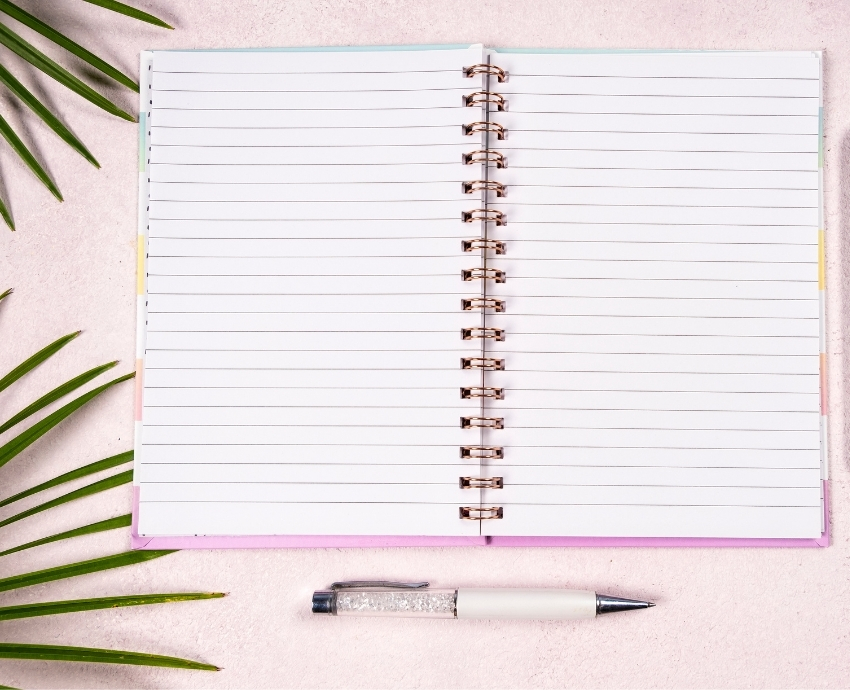 This is it, the last push while you wait to open your doors and welcome brides back inside. We already know from the hospitality sector that brides are booking their weddings for later this year, meaning that there is going to be an incredibly welcomed increase in brides needing appointments as quickly as possible once they can get back in store. This is the type of positive news and reassurance that we all need!
So – during this last push, what can you do to really get yourself, your business and your team ready for re-opening and the increased numbers of new brides that will finally walk back through your doors.
Knowing that there will still be social distancing requirements in-store, how many brides appointments will you be able to host in-store at the same time in your boutique? If this is reduced from your normal, you could consider offering longer opening hours to facilitate more brides each day? This is the right time to start making plans for your re-opening schedule and any changes to your team's rota that might be required if you decide to facilitate longer days.
A lot of brides who you may have had in store in the last 9 months who didn't convert at the time may not have said YES to their dress yet. Many paused the process due to date concerns and restrictions, not because they choose to buy elsewhere. That is a database of potentially pre-qualified brides who may now be coming into a new period where they are ready to book their date and say yes to the dress. Use this time to send out an e-blast or call them directly to invite them to express an interest in a new season 2nd appointment.
The build up of brides means there is going to be a heavy demand on appointments on re-opening. Make sure you have a call to action on your website and social media so that they can request their appointment in advance of your confirmed re-opening. This lets you build up a database of new brides that you can re-confirm appointment details with as soon as you can welcome them through those doors, and ensuring that yours are the first doors they walk through.
---
---
It's amazing how quickly we can all forget things when not surrounded by them every day, this is a great time to schedule some team training and make sure your team are confident in and empowered by the gown offering you have for re-opening. Try doing short group trainings on different brands, different silhouettes and styling for different sizes. Not only is this great for product knowledge and enhancing closing skills, but it helps to boost group morale and a feeling of belonging for your team members, even if it is over Zoom.
Really focus on your company mindset, your brand profile and your social media offering and make sure it is showcasing consistency. Give your customers an insight into your store and your team and also the experience they can expect when they choose to work with you. Get them excited about finding their perfect dress in your store, and make sure that your boutique is the one they are psychologically already committing to buying in.
Consider your boutique, this is a new season, and a real fresh start for the year ahead. What can you do to freshen your in-store appearance? How can you improve the internal flow to suit the current restrictions without losing that magic experience for your bride? And how can you create an experience and environment that really does make your customers feel safe and secure in store? Of course your store must represent the personality of your brand, but making even small cosmetic changes can not only give it a new life, it can also create great social media content.
Think out of the box! Literally!! When the phased re-openings start and you are waiting to get back up to full speed and full capacity, what could you be doing to close sales in the meantime. If you can't have brides visit you with their bride squad due to in-store restrictions, could you bring the gowns to them for an exciting at home DIY appointment? Something to think about if your clients are within an appropriate distance.
Most importantly just keep moving forward, after a long and exhausting year, you are so close to that yellow brick road, and the tide is finally turning, so stay strong, stay focused and stay safe, because you will need all of your energy for the sea of brides to come.
If you would like tailored support on your business strategy, contact me at any stage at salesacademy@larkbridal.com