The new normal - part one
With the nation anticipating Boris Johnson's economic road to recovery strategy later this week, we spoke to Jo Stott to discuss how the new normal might look once shops are able to open their doors.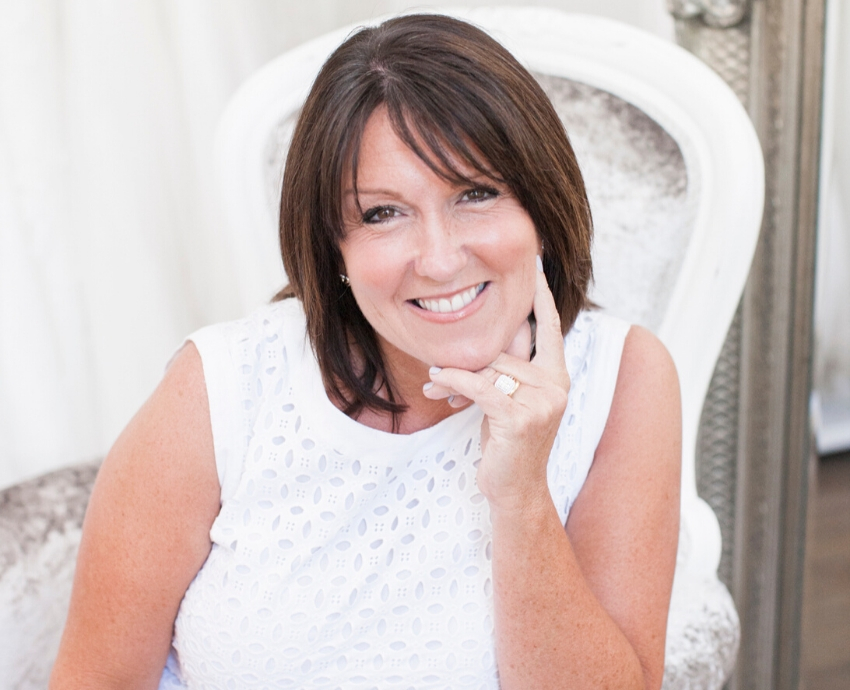 After running Y.A.P Bridal for 10 years, Jo Stott, founded Jo Stott Consultancy, a coaching service for bridal boutiques, advising on all aspect of running a successful bridal business.
In this two-part series, Jo will outline in-store changes and new digital offerings your boutique may want to implement when you re-open.
Brides haven't stopped searching for their dress or thinking about their weddings.
There are currently three type of brides:
Brides who are already your customer – these include brides who have postponed their weddings/fittings and brides whose gowns have arrived or been ordered
Brides who have visited your store and tried on dresses, but not purchased
Brides who are unaware of your brand
Each type of bride needs to be recognised and connected with now in the appropriate manner to ensure they convert when trading starts again. One of the key messages you need to convey is that you understand their fears/concerns and are putting in place the correct measures to guarantee they are safe when they come to collecting/buying their gown.
While we cannot predict the future, or the 'right' way to do things, we can be sure that we won't return to business as usual.
The first part of this two-part series covers the changes you can make in store to help keep yourself, your staff, and your customers safe when we return.
---
---
Hygiene
Making sure your store meets strict hygiene requirements is going to be vital to ensure your business can operate.
You will need to encourage your staff and customers to wash their hands before, during, after each appointment.
Try to reduce the number of touch points there are in your store and where possible, limit your bride's interactions with door handles, cash etc.
To encourage customers to think about their hygiene, install dispensers on appropriate walls and entrances so it's obvious you care about their health and safety.
It's important that you clearly communicate these new processes with your brides before the appointment via text.
One 'Star' Guest
You will need to reduce the number of people in your store, the most effective way to do this is to set a limit on the number of guests.
Only allow one 'Star Guest' into the appointment with a bride.
Once again, communication is key. Explain to the bride why you are putting these measures in place.
Change your complimentary offerings
We treat brides as VIPs and offer outstanding personal service. We need to change our mindsets as the some traditional services we are used to providing will no longer be viable.
You could move from serving drinks to packaged treats that are more practical in this market (branded hygiene gifts for example).
Staggered and extended appointments
You will need to ensure you are complying with social distancing rules, so staggering and extending appointments will be essential.
You will need to stagger and increase appointment lengths. Each appointment should be increased by approx. half an hour at the end of each visit to clean all soft furnishings, floors and gowns. Make sure you also advertise this to brides in your communications.
If you currently operate more than one appointment at a time in your store, you may need to pause this if you cannot comply with social distancing measure. To combat this, consider introducing longer opening hours to allow you keep your appointment numbers.
Store layout
Take this time to review the layout of your store to allow maximum number appointments, whilst still following government guidelines.
If possible, add additional changing rooms that are a suitable distance from others and waiting rooms.
Set out seating so that the bride and her guest can comfortably wait without coming into contact with another appointment.
Communicate with your brides
Many stores already send reminder emails/texts. It's going to be more important than ever to communicate with your brides via text so they understand what measures you are putting in place to keep everyone safe and to reduce the number of no-shows
In your appointment reminder communications, include information on all of the above areas (hygiene, number of guests, appointment lengths etc).
These are a few examples of how we can adjust our stores, while still delivering exceptional customer service. Next week's article will focus on how we can explore new ways to captivate our brides through virtual based experiences. I will discuss the two-pronged approach I have introduced to the stores I work with. Both virtual offerings start with a virtual bridal appointment and can lead to either an in-store appointment or a revolutionary new 'brides at home' service.