UK Weddings Taskforce ask Gov for vital support
This week, the UK Weddings Taskforce met with The Minister for Small Business, Paul Scully MP, to discuss a grant request to help the weddings industry during the next stage of the pandemic.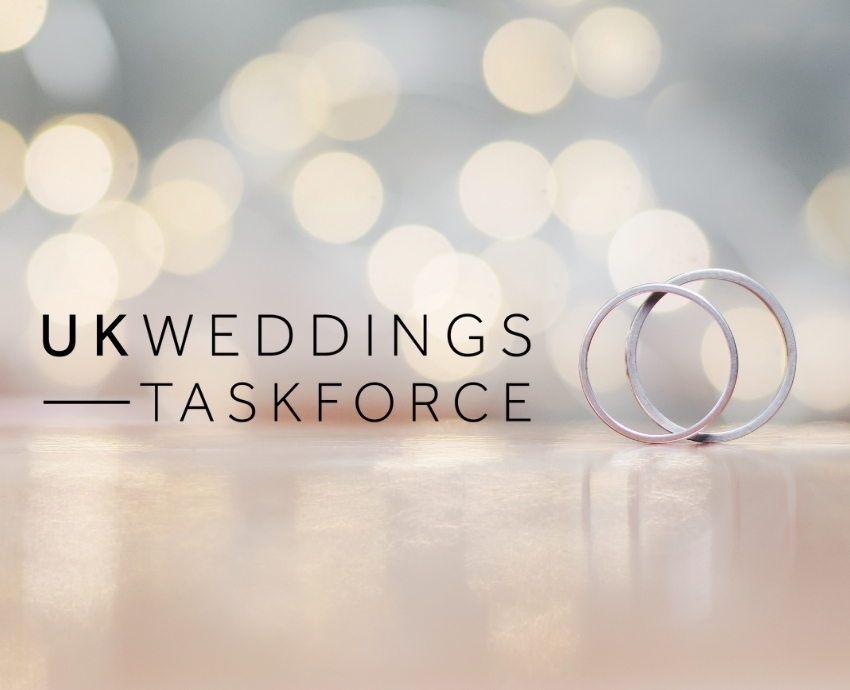 The Taskforce used the findings of their recent survey to showcase that the weddings industry is both viable and valuable. They highlighted that "nearly one million weddings are in the post-pandemic pipeline, with an estimated boost to the economy of £43 billion over the next two years". The findings also emphasised that "95% of couples have postponed rather than cancelled their wedding", once again showing that the revenue has deferred and not disappeared.
To help support the 60,000 business (employing 400,000 people), the Taskforce have asked for:
A sector specific support grant of £680m available to all wedding businesses
Access to support available to closely related sectors (such as hospitality), including 5% VAT temporary reduction
Extension and adaptation of existing support programmes
Measure to protect deposits
A roadmap for the gradual, safe reopening of our sector to 50+ guest numbers from Easter Weekend
Paul Scully, and 17 other MPs have agreed to actively lobby for the sector from within government. Furthermore, Scully has confirmed that he will submit the grant request to the Chancellor and work with the Taskforce on a number of measures, including a plan for re-opening.
Sarah Haywood, spokesperson for the UK Weddings Taskforce says "The freedom to get married - one of the most cherished freedoms in our society - is a stake. As is the economic survival of a world-renowned industry. The sector understands why this freedom is currently curtailed, but with the roll-out of the vaccines, testing, and clear protocols there is every reason that the wedding industry can safely resume sooner rather than later".
The Taskforce will be releasing an update later this week to businesses signed up to the website. Click here to visit UKWeddings.org