Underneath it all
Do you sell lingerie? If not, why not, because a girl buying the dress of her dreams will find a few pretty little extras irresistible. And if those extras mean her wedding gown will look that much better, there's no way she'll give it a second thought. We check out the undercover story at BBEH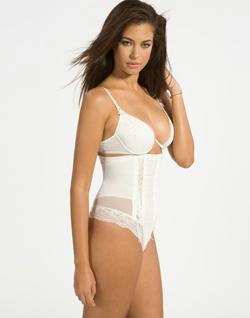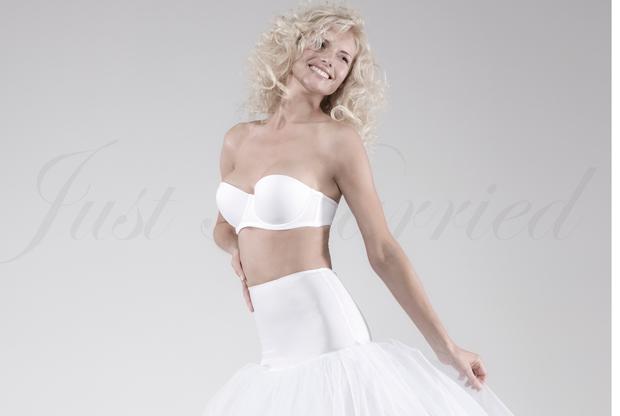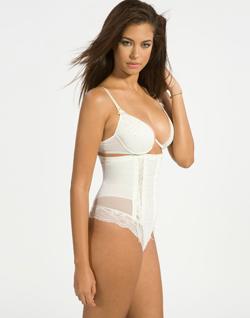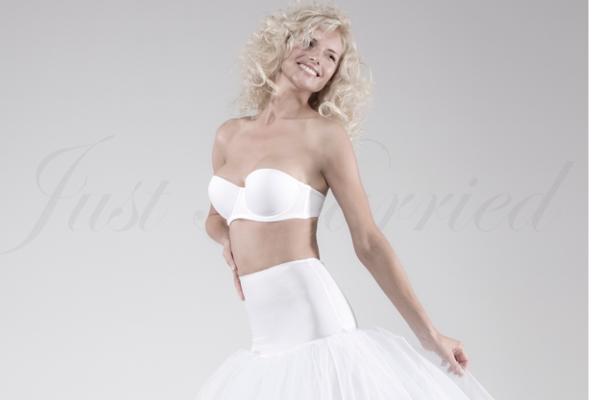 Lingerie is one of those market sectors that brings together cutting-edge technology and pretty-as-a-picture details. Shapewear, in particular, designed and developed to whittle waists, smooth lumps and bumps and give a lift where needed, is a big growth area- what female, after all, would say no to a bit of slenderising and shaping?
Julie France, a regular exhibitor at BBEH through its UK agents Benmark, produces some of the best shapewear on the market. It is ultra-light and offers powerful, graduated compression technology providing maximum 'breathability' and comfort. So much for the science bit… the point is that it works, and the many style variations mean that there is a slenderiser for virtually every gown shape. Especially good news is that Julie France is now offering plus-size options going up to 3X.
Elila is a dedicated plus-size lingerie collection that goes up to a K cup. It, too, has its own specialist materials designed to smooth curves, as does the US brand Bodywrap Bride whose shapewear targets specific problem areas.
By Wishes is another long-standing BBEH exhibitor, with excellent shapewear and also some pretty gorgeous lace lingerie, perfect for the honeymoon.
Petticoats are an essential part of the bridal equation and here Jupon is one of the biggest players with a number of different collections from the highly-sophisticated European stable, Poirier. Blue Ribbon, part of the Richard Designs portfolio, offers an excellent selection with something for most dress styles. Newest entry in the market is Silhouette Petticoats by Linzi Jay, who moved into the sector at the suggestion of its own customers. With prices starting at just £10, this could be one to watch. At Harrogate, look out, too, for Bianco Evento which produces a range of accessories and also 12 petticoat designs with circumferences from 190cm to a sweeping 370cm and in sizes S to 6XL.