We all need some sunshine!
Kesley Rose has launched five exciting new looks with its County Botanical Gardens, City Chic, Sherbet Dip, Vintage Traditional and our favourite, Sunshine palettes. See every colour under the sun at BBEH, 10-12 March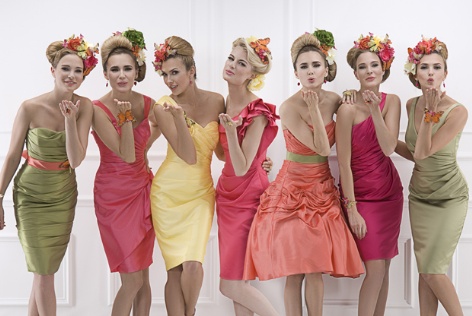 Bright, fun and oh-so-sweet, that sums up the Sunshine collection. Short cocktail frocks and 50s-style puff balls mingle with slim-fitting asymmetrics for a lovely, lively sweep of modern styles. Brides can mix and match the vibrant lemons and pinks to create an original theme for their bridesmaids on the Big Day, with coordinated boleros, belts and jackets keeping that all-important colour story together…. and gorgeous. There is so much to choose from in the Kelsey Rose range, including the subtle shades that are a feature of the City Chic group and the super-brights in Sherbet Dip.
For contact details, see our Brands Directory
Register for BBEH now, and you could win tickets to the Bridal Buyer Awards