Bonny Bridal UK director departs
UK stockists of Bonny Bridal will now be serviced by the company's American head office following Bonny Bridal UK company director Pete Meads' decision to retire from the bridal industry.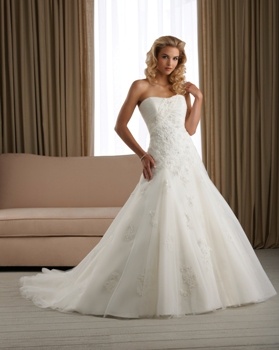 Pete, who bought the Bonny label to the UK and started trading as Bonny Bridal UK in 2001, will now focus on his production company and his work in the TV and film industry.
The Los Angeles head office will now take over all UK accounts and will be dealing with both pending and future orders.
"I have had an enjoyable time running Bonny Bridal UK and have met many nice people over the years," said Pete. "Head office, Bonny MT are happy to take over my stockists and to continue servicing those accounts and the advertising of Bonny in the UK."
Pete added that it was time for him to concentrate on his film and TV career. He is currently head cameraman on a new reality show, which is demanding a lot of his time.
"I would like to apologise to all my stockists for the sudden announcement that I was closing Bonny Bridal UK, but they have been notified and given new contact details. This will not affect the future for the Bonny brand in the UK and will give a fresh lease of life in the brand benefiting all current and new stockists.  I would like to thank the stockists and everyone else's support who played a part in the Bonny Bridal UK success".