Coordinating styles from Matchimony
Launched in 2014 by friends Natasha and Vicky, Matchimony offers a bespoke one-stop bridal shop with a beautiful choice of bridesmaid gowns, accessories, flower girl dresses and menswear products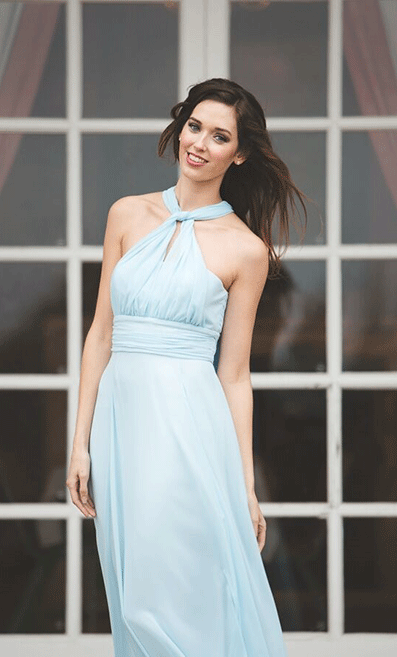 The company currently only sells to five online stockists and is looking to reach out to bridal retailers at The London Bridal Show in March.
"We believe that planning and choosing the items for your bridal party should be simple, and products need to be stylish and stunning," says Vicky Briggs. "Therefore, Matchimony offers a range of bridesmaid dresses to flatter all shapes and sizes, in over 35 colours - as well as coordinating, high quality girls, boys and menswear items."
Buyers at the event at Olympia will see both the Matchimony collection as well as premium M Collection by Matchimony, which is inspired by texture using lace, tulle, silk and chiffon to create elegant and sophisticated designs in the company's most popular colours.
"Increasingly we're finding that brides and their maids are focusing on the texture of their dresses to create stunning, romantic and flattering looks and we've also seen the rising trend of larger bridal parties, so brides are taking the opportunity to be more adventurous - mixing colours, styles and fabrics to create beautiful mix-matched looks," says Vicky. "We can't wait to display our innovative offering at The London Bridal Show where we'll show six styles from our Matchimony Range, five from the M Collection and a range of our matching accessories."
Matchimony's products have a retail price ranging from £99 to £170 and the company will be offering special promotions at The London Bridal Show - as well as discussing with retailers how they can work together to be successful.
"The London Bridal Show is our first trade show in the city we work in and love," adds Vicky. "We can't wait to attend, meet everyone and share our ambitions for 2017."
See the brand at London Olympia, 5-7 March at stand F24