Discover Orenda Creations
Australian label Orenda Creations offers high quality, artistic evening and bridal wear. These luxurious designs are the vision of director Steven Miller, and are all inspired by the natural world, glamour and femininity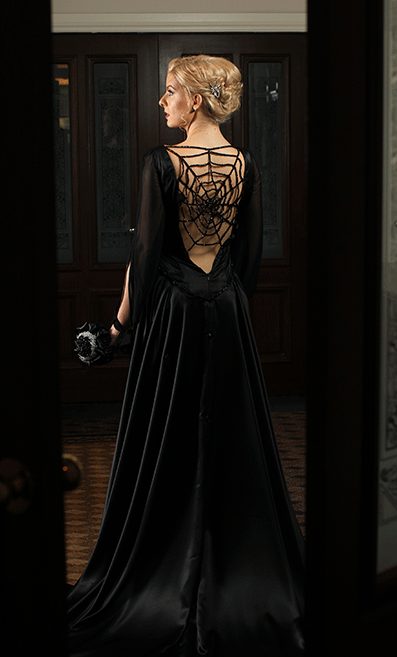 The Spider Web Collection
Combining practicality, beauty and the Hepburn era, the high-quality styles in the Spider Web Collection are all made from luxurious materials and feature a stunning webbed back. These gowns have plenty of detail with crystal design work, detachable trains, intricate backs and split sleeves, and are available in both traditional white as well as midnight black.
The Midnight Collection
The second line, the Midnight Collection is still growing in size and all pieces, as the name suggests, are black. Inspiration came from Galia Lahav's Moon Struck collection, which beautifully showcases all-black designs. These gowns can be worn in a variety of ways, and styles can be altered to perfectly fit different formal events.
The White and Black Tie Leather Collection
The White and Black Tie Leather Collection is a three-gown-only line, and these special dresses combine different textures for a completely distinctive look. Featuring a detachable train, split sleeves and a design made from smooth 'silk' leather, these exceptional styles are superbly crafted and beautiful to wear.
Designs in each collection use only the best fabrics - some of which are exclusive to Orenda Creations - and it's the brand's remarkable detailing that sets it apart.