Material matters
Like Bridal Buyer, Michael's Bridal Fabrics is celebrating its 25th anniversary this year. At Harrogate you'll see some stunning new samples that are included in the latest collection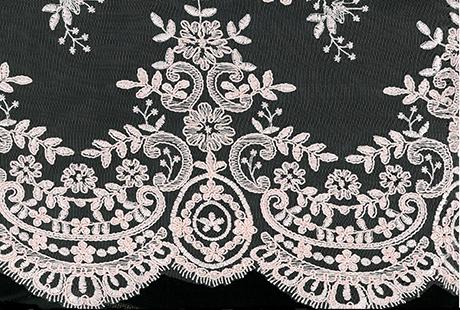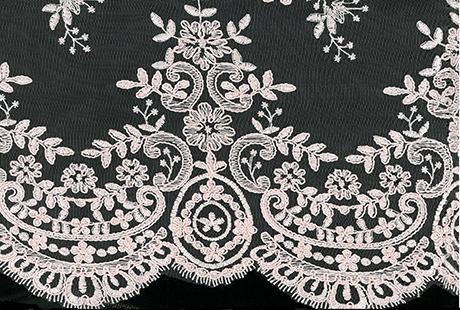 We talked to Michael Bristow about the trends in colour and fabric types that he believes are the next big thing. "After the recent success with our dusky rose colour, we have now done a similar thing with the shell pink by adding a range of four different designs of lace, plus one design of both corded motif and corded edging to co-ordinate with one of the lace designs and the plain duchess satin and plain chiffon that we introduced last year. This is a colour which at first glance could be overlooked as Ivory until it is put next to true Ivory and then the hint of pink becomes quite noticable," he told us.

Is it all in the pink? Even when it comes to metallics, Michael confirmed. "We are lightly beading one design of metallic French lace again with just a hint of the pink plus metallic silver to complement the shell pink plain duchess satin. Another new design effect we will be showing will feature lace with cornelly embroidery to highlight the design, which gives quite an unusual effect, quite different from the more normal cording. And we have some new 3D laser cut embroidery designs."

Michael will also be showing a few new additions to the less-expensive small/medium size slender belt motifs the company offers and, for the first time, some beautiful Indian embroidered body panel designs with beads and crystals have been added to the portfolio.
See Michael's Bridal Fabrics at the Harrogate Bridal Show, 11-13 September. For contact details visit our Brands Directory.