Ombre Collection from twobirds Bridesmaid
Leading bridesmaid brand, twobirds, has announced the introduction of the Ombre Collection to expand the flattering multiway bridesmaid range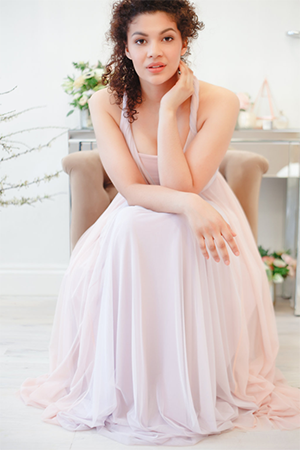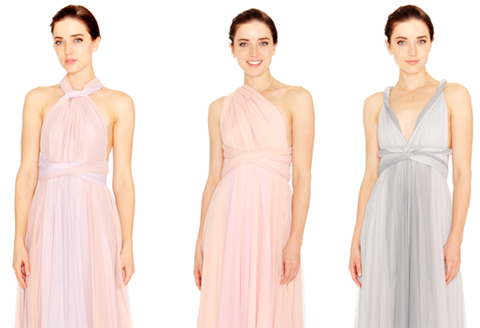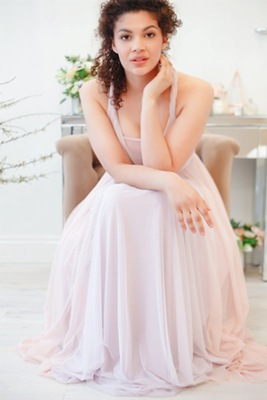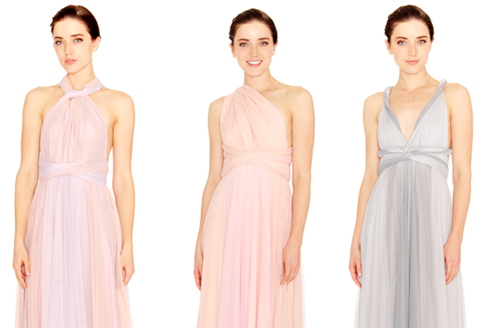 Launched in 2007 by New Yorker Ariane Goldman, twobirds Bridesmaid is one of the leading bridesmaids dress manufacturers both in the UK and worldwide. Setting itself apart from the typical bridesmaid dress, twobirds Bridesmaid offers a collection of completely convertible, luxurious and timeless gowns that are flattering for every figure - designed to maximise assets and minimise imperfections - the garments are destined to be worn time and time again.
Samantha Homer, twobirds' recently appointed European Director of Operations, is overseeing the launch of the new Ombre Collection: "I'm delighted to join the team as twobirds Director of Operations at this exciting time. The twobirds innovative multiway dress needs no introduction, as it has been the market leader for seven years.  The Tulle range started out as a capsule collection and the uptake has been huge.  Our brides love the floaty, romantic feel of the soft tulle fabric so we've paired together some of the most popular colours to create this beautiful two-tone effect, perfect for fashion forward bridesmaids."
The Ombre Collection features a skirt with contrasting panels of soft tulle and twobirds' signature multiway straps which can be tied in over 15 different ways to suit any body shape.
"We've seen the ombre trend in weddings for some time and with the popularity of our Tulle Collection we felt we had an opportunity to offer our brides a subtle, elegant take on this gorgeous trend.  Introducing new fabrics, colours, styles and products such as the Ombre Collection, will ensure the twobirds brand can be experienced by the brides and 'maids of the future."
Available in three colourways - Silver/Dove, Lilac/Petal, Clementine/Pink - the Ombre Collection can be ordered now from the Covent Garden flagship store and from twobirds stockists.  
For contact information, see our Directory