We catch up with Daria Kurushchak, designer behind European Bridal brand DANOVNA to find out a little more about the brand and what you can expect from the collection at HBS this October.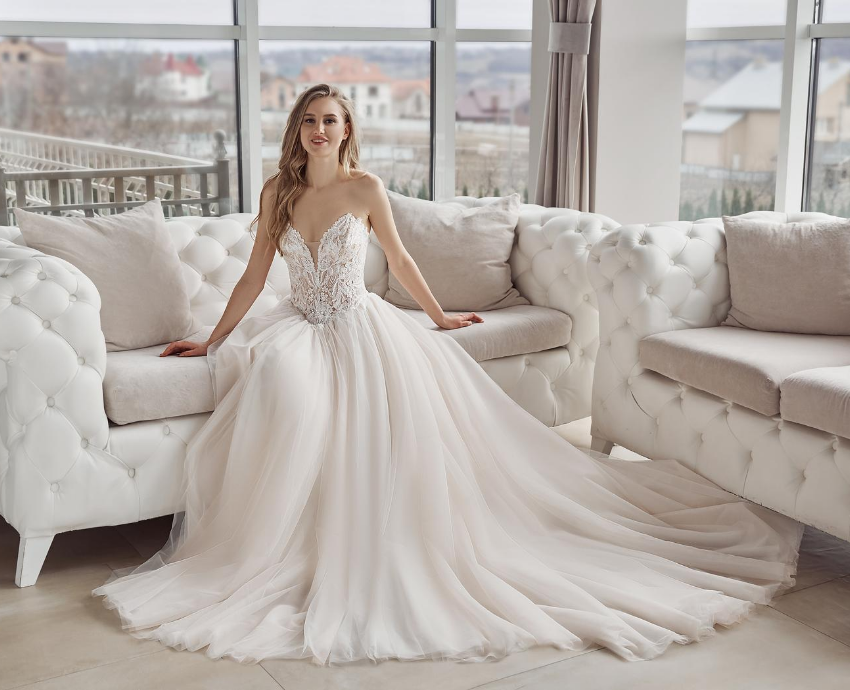 BB.com main image DANOVNA.png
Tell me about the history of the brand?
DANOVNA was founded in 2012 and has been growing ever since. Our young and ambitious team's purpose is to create masterpieces which will astonish the imagination. We are united by our love for our work and a shared goal of perfecting each stage of creating a beautiful wedding dress. We are guided by modern fashion and global trends, which can be seen in our collections. Many brands make good dresses, DANOVNA creates art…
Can you talk about the brand's relationship with the UK bridal market?
Last year we presented our dresses at London Bridal Week and we found that shops were able to find something unique in our collection.
This October, we are going to present a brand new Plus Size collection. We are confident that even more shops from the UK will find pieces from the collection that they love. We are also introducing the Constructor Collection (i.e bodies, skirts and pants) meaning every bride will be able to create a unique bridal look. One of the exciting features of the Constructor Collection, is that stores will be able to determine the price of the dress.
How do you work with your stockists?
At DANOVNA, we pride ourselves on being a reliable partner for your business. We are constantly developing and expanding our borders. DANOVNA's exclusive offer to our partners includes, consultations at all stages, customized logistics, official documents to prove compliance with EU standards, as well as a rich and diverse range of wedding dresses. We can also provide exclusive collections for each boutique if this is desired. Our stockists gain access to a wealth of resources including high-quality products, a professional service, and the talents of our team. Our aim is to successfully grow with our partners. Your success is our success.
Can you tell us five interesting facts about the brand?
1. Our dresses are produced in eastern Europe, meaning we can ensure fast delivery.
2. DANOVNA dresses have an original style that distinguishes brides
3. We can take orders using the individual measurements of each bride
4. We offer incredibly good geographical exclusivity
5. Each boutique is assigned a dedicated account manager who is always on hand to advise you on collection, fulfil your orders, and organize production/delivery in a timely manner.
Is there anything that ties the pieces together?
I'd say all the collections has an overarching retro style.
You can explore the latest collection from DANOVNA at the Harrogate Bridal Show this October (4-6th) at the Yorkshire Event Centre. Register today.