Product Alert: Your November Update
SPONSORED: Your November update, featuring the brands you need to check out at London Bridal Week
THIS IS AN ADVERTISING PROMOTION
Victoria Kay Gowns
Victoria Kay Gowns have been creating beautiful wedding dresses for over 10 years. They create a commercial range that suits a wide audience, but also aim to appeal to the bride that wants something different with a selection of standout styles, including eye-catching prints and striking colours.
The designs suit a range of price points, retailing from just £399 to £1,499 to ensure there is something for everyone. There are currently over 140 stockists in the UK, all of whom are dealt with individually to make sure everyone's needs are catered for. Victoria Kay also never discontinues their gowns so you can repeat your samples for as long as you need to – guaranteeing the maximum possible return on your investment.
If you have a rush order or a made-to-measure request, the team at Victoria Kay will be on hand to help you deliver, all you need to do is pick up the phone.
Linzi Jay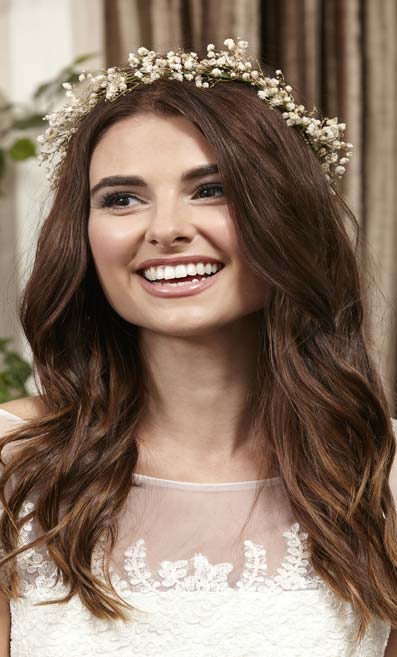 Linzi Jay
Linzi Jay is a well-established, reliable company with a history of excellent customer service. They're offering excellent quality products at affordable prices; an irresistible offering for brides.
The new collection focuses on on-trend rose gold, with pearls, crystals and fabric flowers, as well as sleek silver and rhodium. There are currently around 500 stockists of Linzi Jay in the UK and approximately 100 overseas, with stock held in the UK to cater for rush orders.
A selection of their veils are manufactured in house so can be made to order as well. The team at Linzi Jay describe their style in the following way: Affordable, good quality and modern. See their offering for yourselves at stand D21 at London Bridal Week!
Amanda Wyatt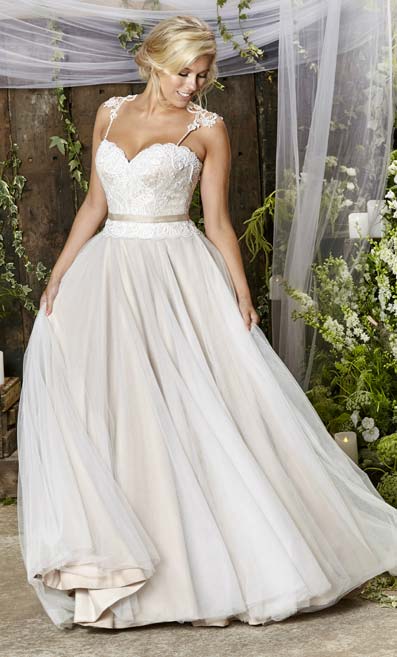 Amanda Wyatt
Amanda Wyatt is a name that carries serious weight in the wedding industry – with over 20 years' industry experience, everyone knows what they can expect from an Amanda Wyatt gown.
They offer a diverse collection of bridal gowns that appeal to all brides' individual style and personalities. Brides can bring their wedding day vision to life by choosing an Amanda Wyatt wedding dress.
Retailing from £795-£1,700 and consisting of luxe fabrics such as Mikado satin and silk chiffon, brides will find this offering impossible to resist. Creating designs that are modern, traditional and affordable, it's easy to see why over 250 retailers across the UK already stock Amanda Wyatt designs. See them for yourself at stand D21 at London Bridal Week.
Charlotte Balbier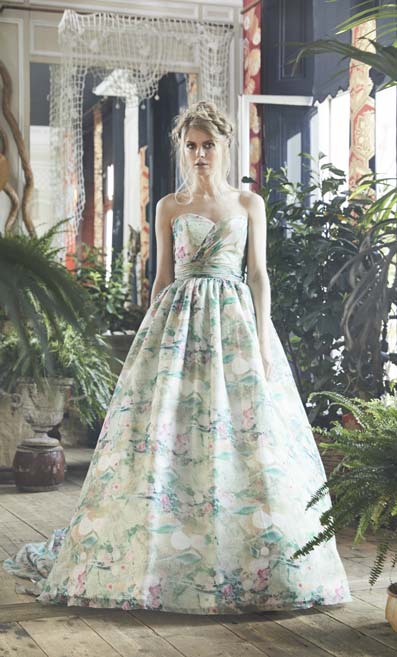 Charlotte Balbier
A Charlotte Balbier bride is a free-spirited, feminine woman who is confident in her personal style and fashion choices. She likes to express her uniqueness, individuality, personality and style – making her an ideal candidate for a Charlotte Balbier wedding dress.
The latest collection consists of gorgeous French lace and silk chiffon, as well as the playful hints of colour Charlotte Balbier is well-known for, such as romantic florals across a princess skirt and blush pinks mixed in with classic ivory.
Each dress features at least 11 channels of boning, which makes for an incredible fit and shape, and in some cases can be made to measure. There is a 30 minute radius exclusivity offer for retailers and 22 UK stockists currently. Retailers can take in a full catwalk show from Charlotte Balbier on Sunday and Monday at London Bridal Week and see more from them at stand 103.