The love stories collection 2017
9-Jun-2016
by Hannah Wilkinson
The debut collection from Poppy Dover is themed around iconographies of love with delicately embroidered cupid arrows, love hearts, curling roses, love notes, butterflies and swallows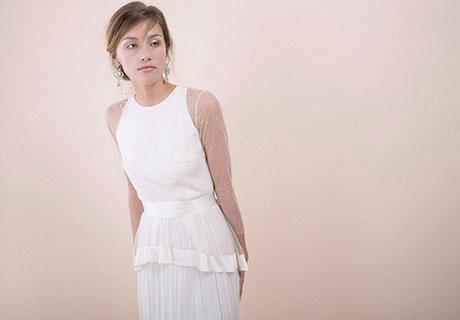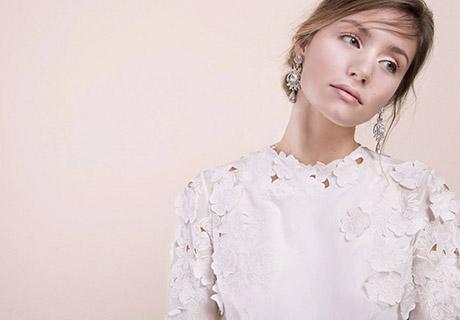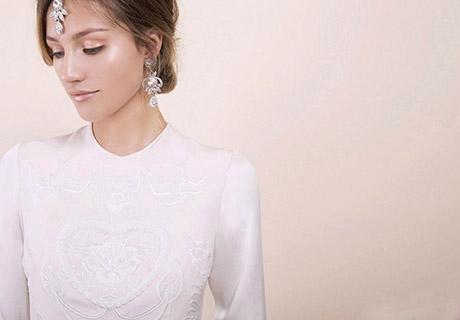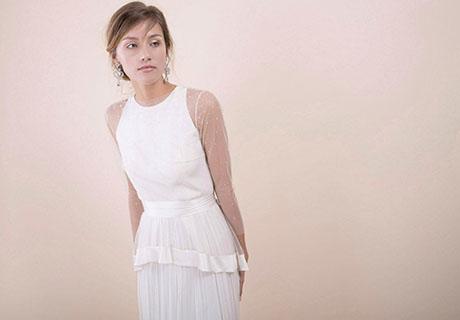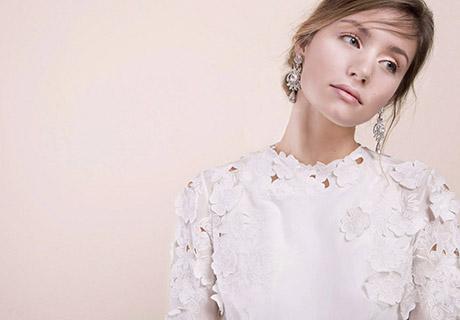 Inspired and influenced by the traditions and history of India during the colonial era, designs in this collection combine ethereal romance with a touch of eccentricity. Using only the finest natural fabrics such as silk, satin, crepe, silk organza, chiffon and tulle, each dress maintains a balance of timeless luxury and styles are fun and feminine with subtle white on white textures and patterns.
Silhouettes throughout focus on contemporary separates with tops layered over dresses for a look of free spirited sophistication. Each intricate top is embroidered with patterns designed to create an impact when walking down the aisle, and can later be removed to reveal an elegant and relaxed look for the reception.
Speaking of the collection's success, owner Poppy said: "I found White Gallery in particular to be really positive, I've had boutiques placing orders so it was a great success and very encouraging considering I've only just started in the industry."
Based in her London studio, Poppy works one on one with her clients to provide a dedicated service.
For further information on Poppy Dover, and for more on the new collection see our Brands Directory