Top 3 Dresses: Hayley Paige
We asked respected bridal designer Hayley Paige to tell us about her three favourite dresses from her latest collection...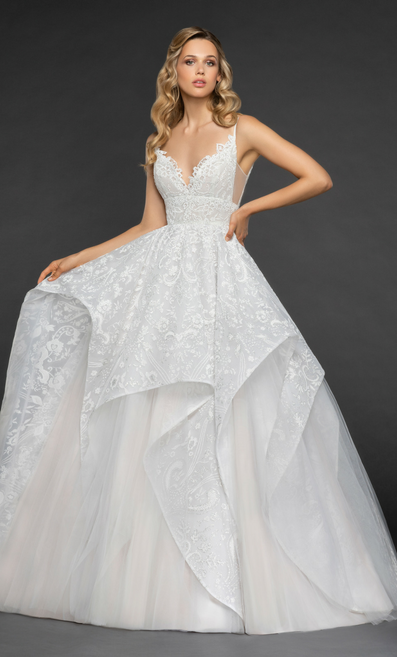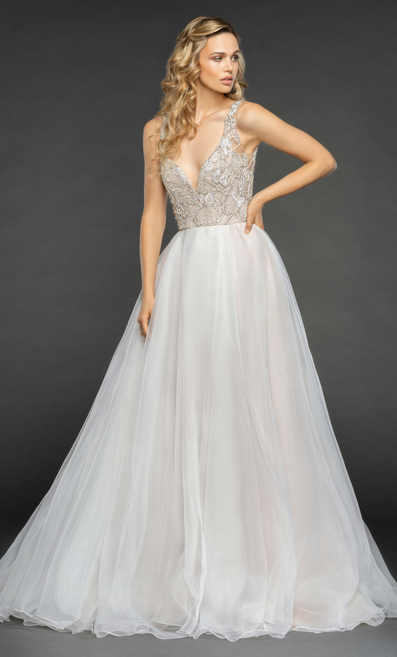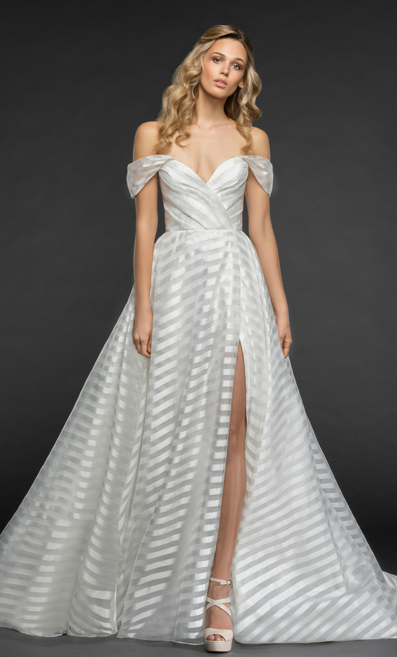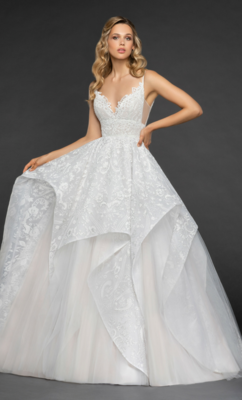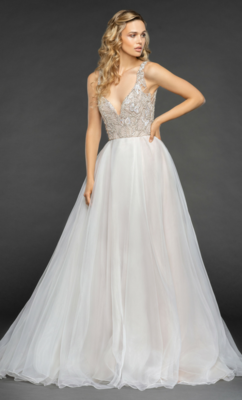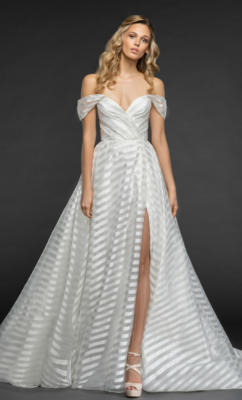 What can you tell us about your brand?
Our goal is to create imaginative and creative gowns that justify the emotional purchase. My ultimate muse is a go getter and a thrower-of-confetti; she has a great sense of humour and looks for a gown that complements her charm and unique attributes in an artistic, yet playful way.
How do these dresses sum up the style of the brand?
As a designer, it's important to maintain your authenticity and to offer something truly special. The Markle, Warren and Harley gowns truly embody the spirit and creativity of the Hayley Paige aesthetic.
Want more? Read about bridal designer Wendy Makin's favourite picks from her collection here.
What's the inspiration behind dress one?
Unexpectedly, the flocked fabric making up the Markle gown was inspired by the 80s movie, Labyrinth. I believe in being playful in my environments and drawing inspiration from unexpected elements. The cascading layers are statement-worthy, attention-grabbing and full of drama.
Tell us a little about dress two?
The Harley gown is made of our most iconic fabric: the striped organza. From the curated bodice drape to the geometric detail, there's an undeniable balance of alluring femininity and edgy bravery.
Finally, we'd love to know a little more about your third design.
The Warren gown really represents the "OG" elements of the Hayley Paige brand. I'm not one to shy away from rhinestone work, but I do look for elements of moonstone, alabaster, and iridescent opal that offer a more prismatic and dimensional quality.