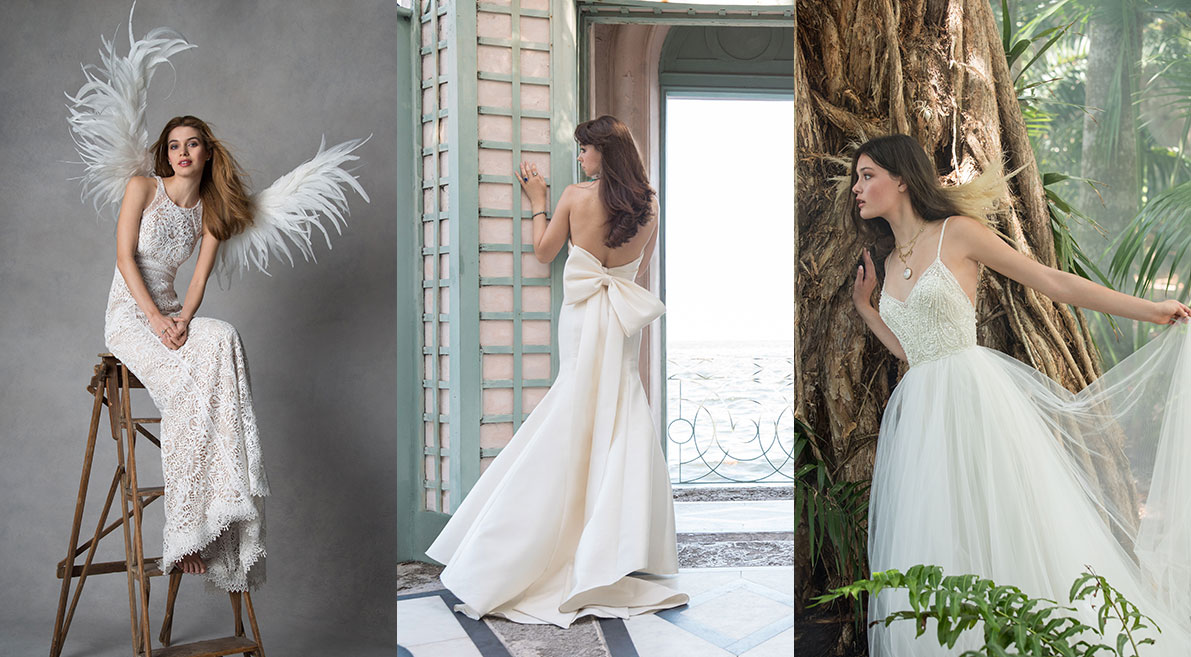 Seraphim | Siren Song | Metamorphosis
Seraphim, Siren Song and Metamorphosis showcase Watters' unsurpassed approach to design, focusing on attention to detail, luxe textures and thoughtful composition.
"This season, we've taken the inspiration behind each collection to create innovative, virtuosic designs," said Xay Vongphachanh, Creative Director at Watters. "Our Fall 2017 collections reflect Watters' dedication to merging luxury with incomparable design and the evolution of modern brides."
The Seraphim collection by Watters, the company's premier brand, takes flight with hand-selected laces, luxe organza, flowing chiffon and dramatic tulle. Seraphim reflects celestial and angelic beauty with echoing motifs throughout the designs and details on each gown. Opulent beading, metallic embroidery, hidden details and embellishments are used to create a collection that is both luxurious and contemporary.
For the first time and as part of the Fall '17 Seraphim collection, Watters is releasing its Exclusive Capsule collection comprised of six pieces for the bride with distinguished tastes. The gowns in this collection feature specialty fabrications, such as French laces, Indian beadwork, and ostrich feathers, and are hand-made with the highest level of craftsmanship. These six gowns will be available in limited quantities exclusively through select retailers and premier trunk shows.
Wtoo by Watters' newest collection, Siren Song, is inspired by the mystery of the sea and Hans Christian Andersen's classic, The Little Mermaid. The line is characterised by form-fitting silhouettes, flowing fabrics, beading, skin-baring elements and embroidery.
Metamorphosis, Willowby by Watters' latest line, is inspired by the transformative process of the butterfly and reinforces the distinctive, free-spirited nature the brand is best known for. Lightness, layers and luminescence characterise this collection, while thoughtfully-placed laces and fabrics reinvent traditional silhouettes and incorporate unique, fluttering details.
Interested in finding out more? You can see the collections for yourself this September at The Harrogate Bridal Show.