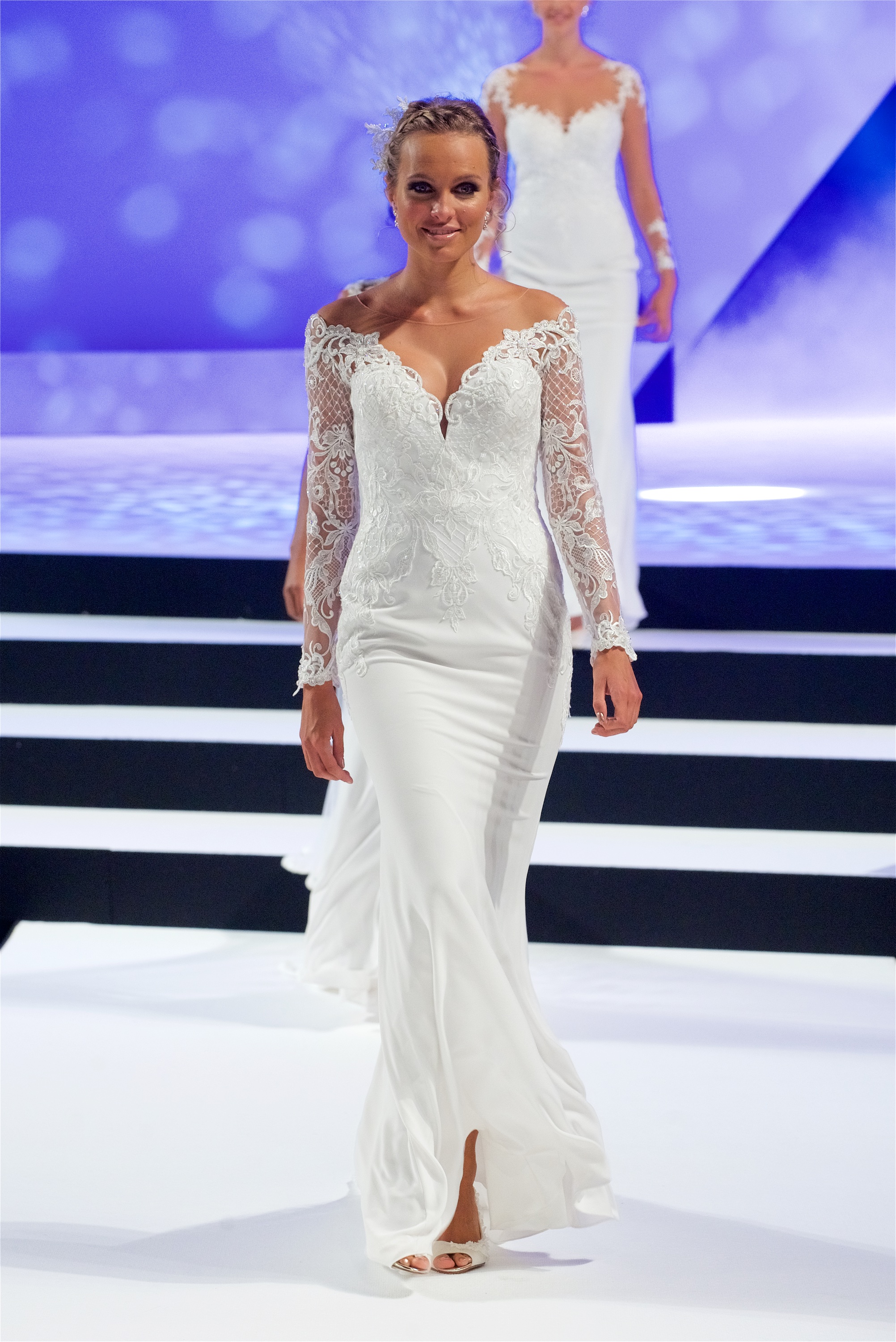 Dando London on Runway Two
As well as Runway One at the Harrogate Bridal Show, we also had Runway Two – a slightly shorter display of bridal talent, but a dazzling one nonetheless. The exhibition's second catwalk show featured the likes of Eternity Group, Amanda Wyatt and a dramatic display from Riki Dalal. Suzy Makin was again on hand to style the models.
Dando London
You may recognise Dando London from Say Yes to the Dress UK, but they were also the opening scene in Runway Two at The Harrogate Bridal Show. They showed a selection of stunning bridal gowns, including a number of form-fitting, slinky creations with striking detailing. The brand prides themselves on their attention to detail and their aim to make every bride feel effortlessly beautiful.
Find out more about Dando London by browsing their listing in the Bridal Buyer directory.