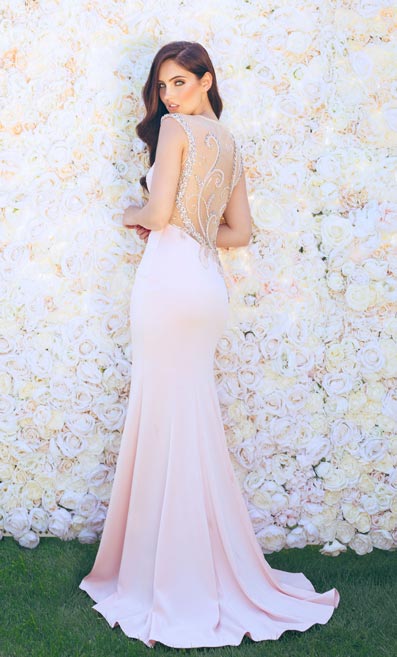 Dynasty Spirit is a new prom range
This year at The Harrogate Bridal Show, Dynasty London, who are finalists for the Best Occasionwear Manufacturer at the Bridal Buyer Awards, will be showing their evening gowns, Dynasty Spirit, their prom range, Dynasty Curve, Dynasty Bridal and Dynasty Cocktail, their mother of the bride collection.
Dynasty London has a history that spans 40 years, but it really came to be the brand we know today in 1998, when CEO Bhavin Shah took the family business and used his expertise to build on it. The name Dynasty came to him after watching a Gucci documentary – he was inspired by the idea of family, unity and class.
The Dynasty collections have several moments in a woman's life – from dressing girls at their prom, to their wedding day, to providing the perfect mother of the bride outfit for their own daughters' weddings.
Using only the best fabrics, most stylish prints and beautiful hand-sewn embellishments put together by a talented team of designers and suppliers, Dynasty is able to create a huge variety of gorgeous gowns, season after season.
There will be 120 new pieces from Dynasty on show at The Harrogate Bridal Show, and retailers can expect to find new fabrics like soft lace and satin, in stunning new colours such as peach, mint, silver, pewter and burgundy – as well as the classic reds, royal blue and navy colourways.
There are already 200 stockists of Dynasty London in the UK, and their dresses retail from £350 to £450. To find out more, visit them at The Harrogate Bridal Show in the Reception Room at the Majestic Hotel.