2020 Retailer Review - Learnings
Part two in this three part series, we interviewed 8 retailers from across the country share their wisdom with us upon refection of 2020.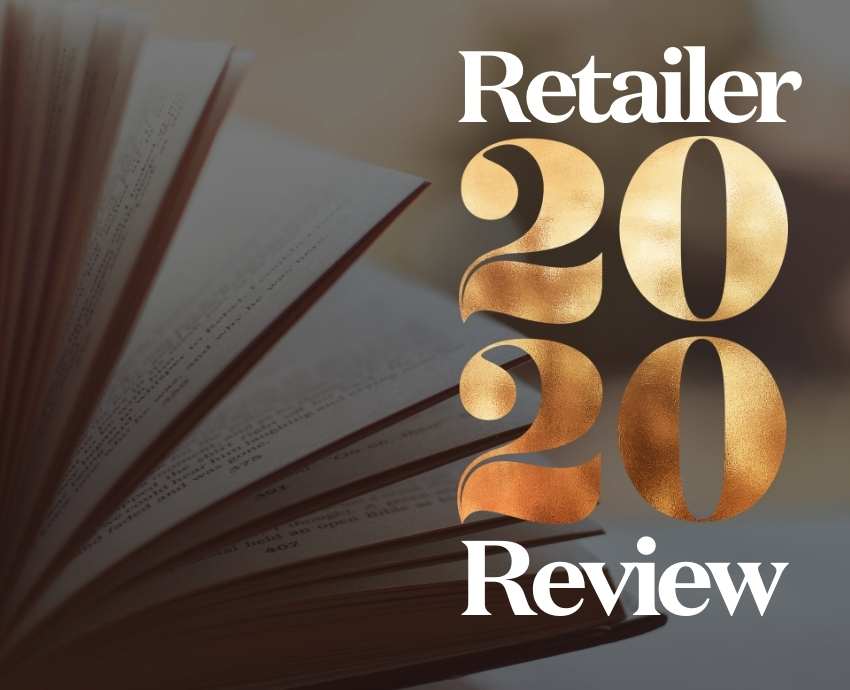 This year, it has been wonderful to see and hear about how the bridal community has come together in these testing times. With so many new challenges having been thrown at bridal retailers in 2020, they share with us their takings from this year and how there is always something to learn even from the most challenging circumstances.
We've all had to do things a little differently this year. What is one thing have you learnt from 2020 that you will take with you into a post-covid world?
Bromley Brides
The one thing I have learnt from 2020, is to expect the unexpected! But equally, to trust your gut instinct. Sometimes, by taking that risk as a business, it can reap rewards. Despite the year we have had we decided to press ahead with our Wonder Room launch and treat it as business as usual, while of course adhering to the safety guidelines. We are not ones for sitting on our laurels, we like to stay innovative.
The lockdown periods this year actually provided us with some much-needed time to concentrate on our online presence. Through digital marketing and PR, we grew our Instagram audience substantially and because we were not swept off our feet with customers in the boutique, we were able to strategize and create plans more effectively.
We also updated our website and introduced our new online diary system through the software Bridal Live, which is successfully serving multiple streams for the business and ensures we can operate our sales completely paperless.
Carol's Bridal Boutique
I have learnt to make changes quickly and not worry about making them! Adapting to fit the new situation and find new ways of working is vital, I have adapted to working online much more and keep engaged. I am now much more streamlined, operating and communicating differently with our customers and suppliers. I have learnt to buy from my suppliers in a much more time/cost effective way, although I have to say I have missed the physical social networking! We will continue to operate the boutique on a locked door policy, this has reduced the time wasters allowing my staff to be much more productive with their day. We have increased our social media presence massively and will keep improving this as we continue to grow.
Dotty Bridal
We have learnt to expect the unexpected! To never let anything effect your mood and try to remain positive throughout no matter what hurdle is thrown at you. Positivity breads positivity and you are the boss of your business. Never compare yourself to others, you do you!
---
---
London Bride UK
2020 has shown us that we can't always control what's going to happen. We have learnt to adapt to the new normal and taken this on with a proactive approach to connect and reach out to brides in a new way. We have learnt that online digital platforms and social media have been an effective way of connecting and communicating with brides and this has helped us to increase our online presence.
Pretty White Dress
Flexibility is key. You need to be able to adapt quickly and work around obstacles as and when they appear whilst staying calm and positive. By no means is the journey through the storm finished, but the times that we reached out to others to support them or have seen others shown support in return have been a little ray of light. Reaching out to people really does help, whether that's contacting a bride to see how she is feeling, not just about their wedding but in general, industry friends banding together to create a styled shoot, sharing one another's content online or just a simple message to say you're doing a great job. Kindness is free and we are stronger together.
Shade Bridal
I think it would be doing things at a slower pace and enjoying my own personal journey with the boutique.
Wedding Belles of 4 Oaks
Life is truly precious, and we should cherish those extra moments spent with our loved ones. Claire went through a Cancer diagnosis during lockdown 1.0 so we have seen first-hand how much our families and friends mean to us.
Click here to to read part one and part three of this article series where the retailers reflect on what positives they were able to take from 2020 and their goals for 2021.