Are you offering more than just a wedding dress?
Helen Williams, owner of Bridal Branding and Willow Bridal Boutique, discusses where to start when looking to offer additional services in your boutique and explains the benefits of doing so.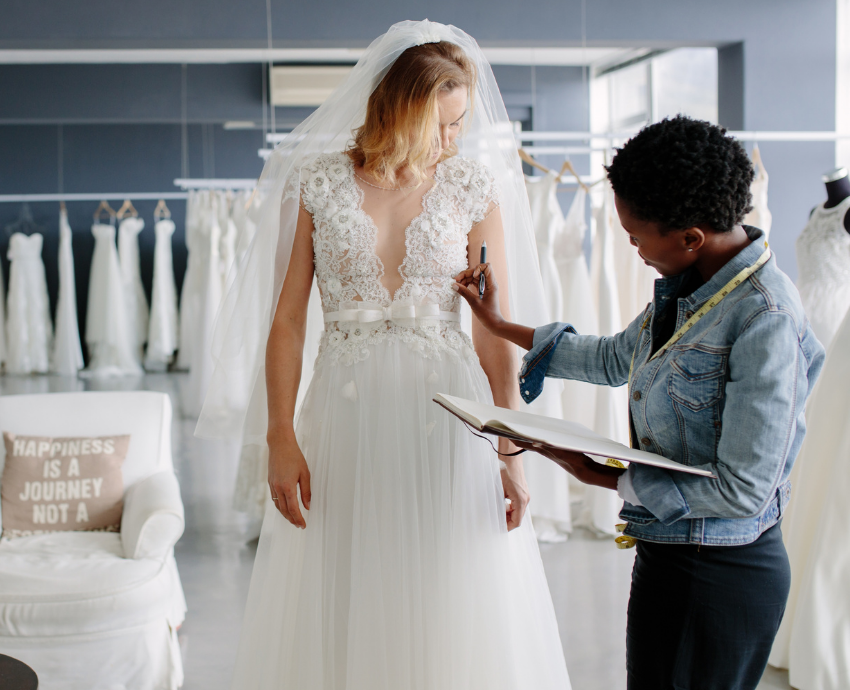 How does a boutique go about starting to offer additional services?
Look at what you can offer your clients and whether you have the storage space. If you can't, can you make space? What are you getting requests for? Look at your business as a whole and see what gaps you have in your boutique. What are your competitors offering? Go back to your ideal client, define them, and think about what services they would want or need. This is all about supply and demand. Give your clients what they want and make a profit doing it. Think about offering steaming/pressing for bridesmaids or mother of the bride/groom dresses alongside the wedding dress. Offer a clean and box service after the wedding day, perhaps with a special discount if they use you and your services. Plus, it gives you a great opportunity to gain images or blog content of their wedding day to use.
Everything you do must be on brand, down to how you present your offering, your wording and packaging. Make your brand sparkle, keeping to your brand standard and guidelines. As a business you need to make sure your brand and services are clear. Define your services with unique titles, mesmerizing wording, and eye-catching on-brand images. Great imagery and a strong brand strategy will help you to attract your ideal client to your product and service.
What are the benefits of offering additional services?
As we all know bridal is not a repeat customer kind of business, so you need to up your game and make sure brides recommend you and your services to others. Yes, this may only amount to a small revenue but it's about brand awareness and making people know you are trading whilst offering them something unique that they can't get anywhere else.
Bridal gown boxing is an art, and customers may only want you to box a christening gown, but it exposes your business to more people whilst making additional revenue. Think outside of your boutique and what you can offer to the wider community. If you give out gift bags to your brides on purchase of their bridal gown, why not include a price list of things you offer or send an email after their wedding day congratulating them? Sending a reminder shows customers you appreciate them and their wedding. They are not just a one-time purchase, and you haven't forgotten about them.
---
---
Why is it important to offer brides more than just a wedding dress?
It is important to offer services that brides cannot get online easily or things that are meaningful. Gen Z and Millennials want an experience they see value in. Think about what you would like or what would have made your bridal journey easier if you knew it was available. Brides need to see value as well as something that will save them time, be Instagram-able, or memory making. People today want things now and offering something they can't get online will add footfall to your boutique whilst creating a much-needed revenue stream.
How should boutique owners decide on pricing for these additional services?
As with everything do your research, look at your competitors, and poll your clients to give you an idea of what they would pay for something. Once you have this you then need to look at the base cost of the service. When pricing for any service you have to include the cost to you. This includes the hourly rate of the staff member, the trade cost of the box/bag/cleaning, the VAT cost and any additional costs you may incur. This is your cost to provide the service. So now you have both the base price and client expected price. Is the base price lower? Does it make a decent profit? Be aware there may be little profit to be had. For us it's a great add-on and brings additional revenue to the business. It may not be viable for you to do but it's a great add-on that your competitor may not be able to offer. Right now, money is money, and you need to create additional income streams to your business. Ensure that everything you offer is making you money, not losing it.