Take Part in the UK's Biggest Sample Sale this Autumn
Did you know that during The National Wedding Shows in Spring 2020, 83% of brides attending had not yet purchased their wedding dress?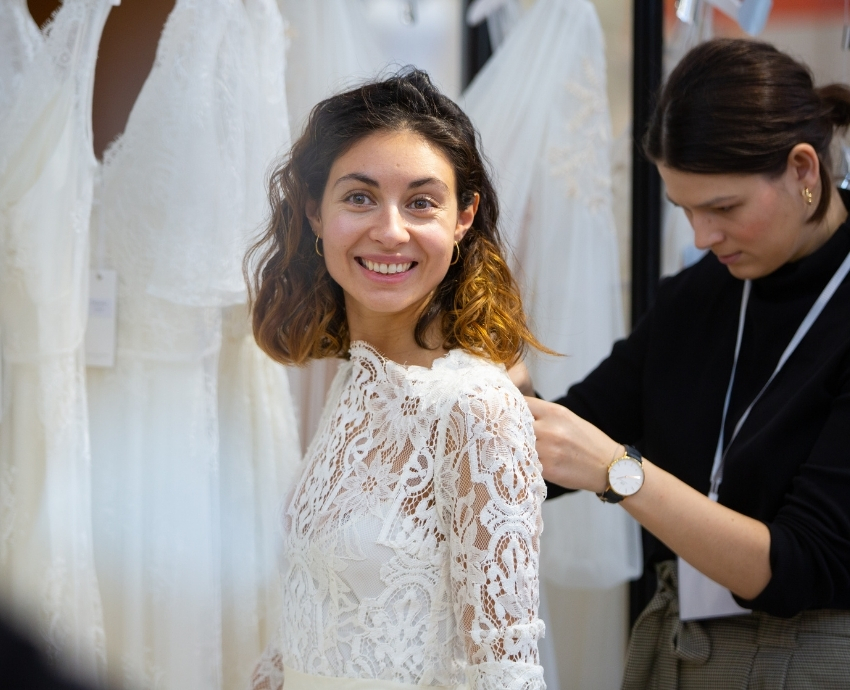 If you are one of the many retailers finding themselves with surplus sample stock following the pandemic, the upcoming Autumn shows at London Olympia (18-19 September), Manchester Central (9-10 October), London ExCeL (16-17 October) and NEC Birmingham (29-31 October) represent a unique opportunity to meet with over 40,000 UK brides face to face in an exciting and live environment.
With so many weddings postponed over the last year, many brides will not have the usual 4-6 months lead time available before their big day and will therefore be more likely to try and buy their dream dress on the spot; finally, some great news for all bridal retailers looking to make up for lost time!
The National Wedding Shows also represent a unique opportunity to meet face to face with brides with 2022/2023 weddings who will have longer lead times and will be keen to book their first shop appointments, also allowing you in the meantime to capture lucrative visitor data for your future marketing activity.
The National Wedding Show has created special bridal packages that make this opportunity as easy as possible for bridal clients – packages which include marketing support, are considered and deliver serious return on investment, regardless of available budget.
Taking place in Spring and Autumn every year, The National Wedding Shows are the UK's leading wedding shows with over 25 years of experience in the industry and the best team in the market when it comes to delivering quality, premium wedding exhibitions.
Interested in exhibiting at The National Wedding Shows? Please contact Leanne Brown on + 44 (0)207 772 8464 or Leanne.brown@oceanmedia.co.uk
Click here to view The National Wedding Shows Sales Brochure and here to view Bridal Packages.