LBFW 2020: What Retailers Are Looking For
We asked bridal retailers from all across the UK what they are looking for at London Bridal Fashion Week in March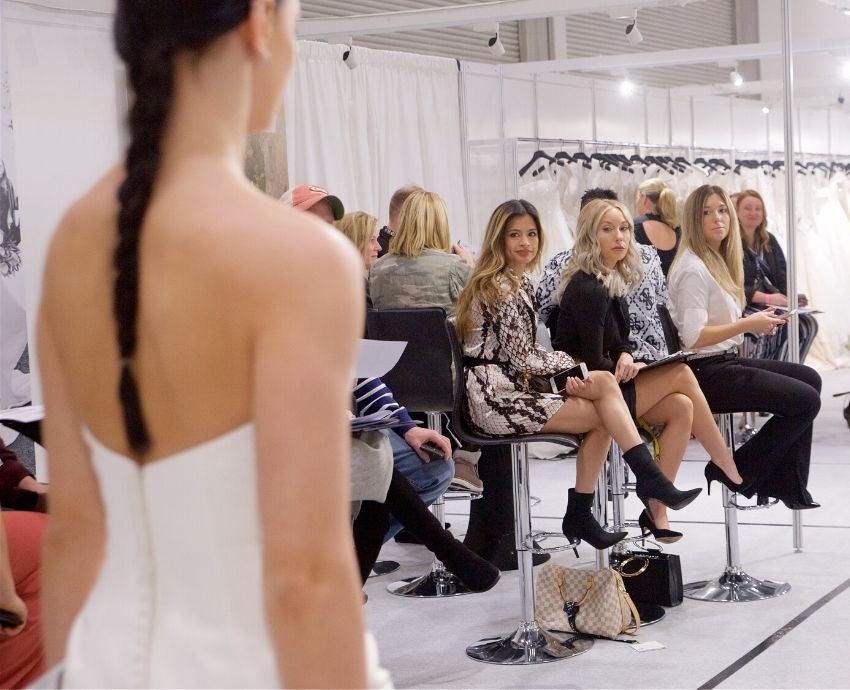 In March, bridal retailers from across the UK and beyond will travel to the capital for world-leading fashion event, London Bridal Fashion Week. Under the new slogan, 'In unity there is strength' the event will unite the global bridal community all under one roof for a celebration of fashion, creativity and diversity.
With an impressive exhibitor list of renowned global brands and designers such as Maggie Sottero, Justin Alexander, Alan Hannah and Savannah Miller, this year's bridal trade show is set to be one of the best yet. Prior to the show, we caught up with bridal retailers from across the UK to hear their plans and what they are looking forward too.
Victoria Walton from Victoria Elaine Bridal in Maidstone attended London Bridal Fashion Week last year, and after a successful trip has decided to return again. "The plan is that I attend on the Sunday alone to scope out what our designers are showing and then on the Monday I will bring the rest of the team for a more focused buying day. We took on two new designers last year, so our primary focus is to build on these collections," she says.
"However, we will still be keeping an eye out for any trends that arise during the show. We will also be on the lookout for veils as we like to match these to our new dresses on the day while they are still fresh in our minds."
When asked if there was any particular part of the event they were looking forward to Victoria said, "The team and I can't wait for the preview shows! We only stock one of the designers showing this year, but this gives us a really good idea of what other brands are offering. Another thing we are excited about is our VIP passes from Jennifer Wren Bridal. We know we are going to receive fantastic hospitality during our visit and this just makes the entire trip extra special for us."
---
---
Helen from Willow Bridal in Middlewich is another retailer returning to the show again this year. We asked her why the show was so important for her business and she responded, "London Bridal Fashion Week is a big one for us! We go to meet with our suppliers, network with others in the industry and to see the latest bridal fashion trends. The seminars and talks are another great pull for us as we find them beneficial for the business. They always give me food for thought and there are fantastic tips for improving your boutique. These seminars have helped me integrate processes that have enhanced our customer experience and eradicated things that may have been costing us new business."
"Our plan for the Sunday is to browse collections, watch the catwalk shows and attend some seminars. We usually go out for dinner in the evening before returning to our accommodation to discuss the gowns we viewed earlier that day."
"On the Monday we tend to go back and revisit things we think we need to see again. We will also take a second look at any new collections we had seen the previous day and make our final buying decisions. We don't rush this process as we need to ensure we are buying correctly for our clients and not just what we like. We want to find gowns and accessories that are unique, different to our local competitors and offer something totally new on the commercial market. Due to our store's location, we have to work hard on having stock that attracts brides to us," she adds.
Based in Newcastle Upon Tyne, a Northern bridal boutique making the trip to London is Y.A.P Bridal. The owner Danni shares why her team will be returning to the show again this year. "Every year we return to the North feeling really inspired after London Bridal Fashion Week. We hope that this year will be no different."
"Our entire team of five will be travelling down for this year's event. We are really excited to catch up with our designers and see their latest collections. The bonds we have with them are so strong and we love to hear their creative outlook on the new season ahead as this really helps us when it comes to selling," she adds.
"We will also be on the search for an exciting new label to join our studio rails this year. We are looking for a collection that will expand our current ranges and reflect the market. London Bridal Fashion Weeks has a vast range of labels and gowns along with an excellent fashion show programme. All of that combined really keeps your mind focused on being fashion-forward for your business."