Life of Luxury with Halo & Wren
Jemma Palmer continues her series as she discusses what luxury means to her and how you can achieve it in your boutique.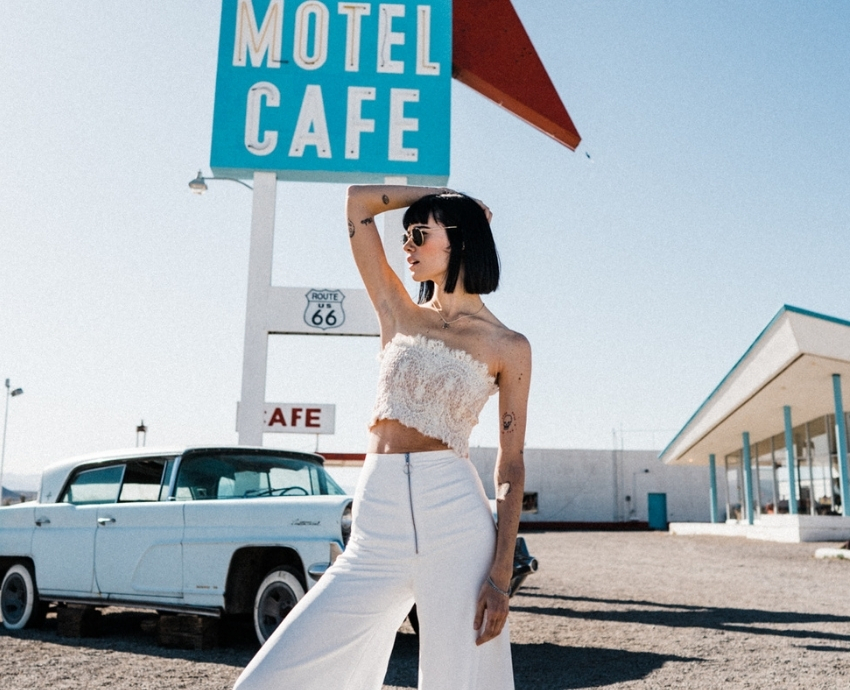 The luxury bridal market means something different to every boutique, luxury to one boutique might be serving champagne and to another it might mean stocking couture designers. For Halo & Wren it's about the bridal journey, from the minute they interact with our brand to finding 'the one'.
Halo & Wren's online booking system and website reflect the beginning of the experience. Our website is modern, with high quality imagery. The designers H&W stock are handpicked for their uniqueness and craftmanship. I also ensure that some of the labels are 'made to measure' designers and/or offer customisation. H&W's appointments have reputation for their relaxed nature. The appointment is all about caring for the bride and her needs. I strive to make sure that each bride and her guests are looked after, welcomed and genuinely made to feel special. For me, luxury is not feeling lucky/privileged to be there.
I believe the key to a luxury business is the gowns, which speak for themselves. I make sure the appointment is incredibly informative and take the time to introduce the designers/fabrics/process. Honesty is crucial to my role and I spend time learning about the bride to offer a personalised experience. I offer constructive feedback throughout the appointment and ensure the bride knows I have her best intentions at heart. H&W also provides access to a recommended in-house seamstress, so the bride gets to continue her journey at H&W until the end.
How do I know if I can sell luxury designer gowns and how do I find and market to my target clients?
Breaking into the luxury market takes some confidence, however, it's not impossible. It requires a lot of research into your designers. As a business owner, you already know your type of bride e.g. modern or traditional and your store's USPs. To be successful in the luxury market, you need to find a designer that is luxe but still you. When bringing in a luxe brand into your store, you must carefully consider how to market the products. Start by providing insights into what and why this brand is luxury and why it represents your boutique. An email mail shot is a great way to share your new brand with your pool of brides. Include interviews with the designer, information on the level of craftmanship that goes into the gown and the background of the brand. I've found that in general the luxury market desire a deeper understanding of brand's ethos and the creative/manufacturing process. Two other effective ways of promoting your new designer are through social media and on your website, as you will be able to display the gowns in all their glory. It's important to be transparent with pricing to make sure your bride is fully aware of cost from the outset. The last thing you want is a bride trying on gowns that are out of budget and then leaving deflated and disappointed.
What elements of your business do you need to pay close attention to, to ensure you fit in that luxury market?
The luxury market demands that everything is 'spot on'. This isn't impossible to achieve, but it does take care and thought. Luxury brides will want designers that are pushing the boundaries and not designing gowns that have been seen everywhere. It will take a good eye to choose the gowns that represent your brand/your bride. I always start with classic shapes with luxury design or style. The marketing of new gowns and designers also needs to reflect your audience. Make sure you promote the gowns using chic, understated imagery, close-up detail shots and inspirational aesthetics. Luxury might not necessarily mean beaded or highly detailed, luxury can also be understated, simple, locally produced. To find the type of 'luxury' you want to achieve in your boutique, you will need spend time researching and networking with designers to discover those who have a similar ethos to you.
There is also a larger cost to you, as a boutique owner, when trying to create a luxury store, so getting the right designer in is crucial to your success. When it comes to displaying the gowns in your store, you will need to consider interior and feel of your boutique. A consumer brand wants to attract a customer with a luxury budget is going to need every aspect of their buying experience to match the quality of the gown they are purchasing. The boutique environment needs to be beautiful, chic and representative if the luxury market. Again, this doesn't mean spend, it often means reducing and minimalising your aesthetic to allow these gowns a backdrop that is allows the craftsmanship to shine.
Looking for gaps on your rails is a good place to begin when searching for a new label to add to your boutique. Ask yourself, what do you feel is missing from your current range of styles? Any additions to your brand mix will need to be unique from the other labels you currently stock. You will need to know your customer's RRP comfort zone to ensure the designers you bring into your store fit within this. If you know most of your brides don't have a huge budget, remember that luxury doesn't necessarily mean expensive. Do you research and you will find the right luxury label for your customer.
It's not all about the price point
Looking after your bride's individual needs and ensuring the bride is expertly informed and cared for throughout the appointment is crucial to ensuring the luxury experience. Confidence and knowledge in your brands, being able to style a bride and help them choose their dream dress with honesty and guidance is key. Remembering that luxury doesn't mean a glass of bubbly or a goodie bag, these are cherries on the cake, a lovely addition, a true luxury appointment is one where a bride feels valued, cared for and honestly feels that you have their best intentions at heart. This and the most incredible range of designers offering quality, unique gowns, in a beautiful chic and inspirational setting are the strong foundations for excelling in the luxury market.