Meet The Designer: Phyllis Brasch Librach
Phyllis Brasch Librach is designer, president and founder of occasionwear brand, Sydney's Closet and Michelle Bridal. We caught up with her to find out more about her transition from occasionwear to bridal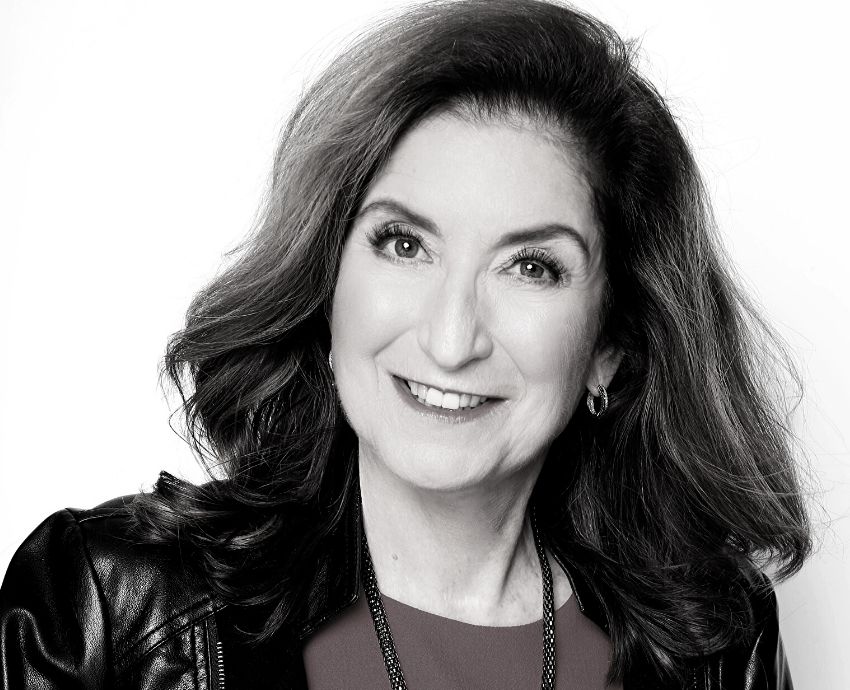 You began your design career in occasionwear, what made you decide to launch a bridalwear line?
I had earned the title of 'The Fairy Godmother of Plus Size Prom Dresses' designing gowns that rock for curvy teens around the world. Time passed quickly, the teens grew up, got engaged and began asking me to design their wedding gowns. They wanted to replicate the fashion, fit, comfort and affordability of their Sydney's Closet Prom dress.
Can you tell us about any challenges you faced when starting out?
When I first made the transition to bridal I had to adapt to many differences. I noticed that brides are more confident in what they want to wear in comparison to prom girls who worry what their peers would say about their choice of dress.
I also noted that modern brides are becoming older. Their vision of wedding attire is laser-sharp, independent and feminine. They're proud of their established fashion personality and they want to share this on their wedding day whether its classic, edgy, boho, red-carpet, princess, or alternative.
Can you talk us through your job now?
I now lead the design team at Sydney's Closet and Michelle Bridal. The main purpose of my job is to establish the creative direction of both brands. This usually consists of things like, researching trends, selecting silhouettes, shopping the globe for fabrics, sketching concepts, draping fabric, designing bead patterns, approving fit samples, deciding which gowns make the collection - and the ones that get cut and finally supervising the photoshoots.
---
---
Do you still get excited by your job?
Everyday! I never cease to be rewarded with the ability to make dreams come true. It's not a job to me, it's a passion. I started designing because I couldn't find a plus-size prom dress that suited my curvy daughter. I made what had been an obstacle for her into an opportunity for me, and my goal is to do the same for the millions of curvy women like her.
Designing and creating a new collection is a big task. How do you manage this?
I manage because I never try to create a collection alone. First of all, I have very close relationships with all of the stockists that carry Michelle Bridal. I ask lots of questions and then listen carefully to what the stockists need and want to have a successful bridal shop.
Throughout the year I'm always visiting shops in the US and UK to work directly with brides to check fit and construction. Our stockists are an integral part of the design process, they offer vast amounts of knowledge and they work with brides every day.
Looking back at where you started, how do you feel?
Long before anyone even mentioned the body positive movement, I pioneered the idea that a company could become an international success by caring and catering exclusively to curvy brides. Looking back now I am really proud that I achieved this, and to such a success!
What advice would you give your younger self?
I should have started sooner!
What do you think the benefits are of going into bridal rather than fashion design?
The biggest benefit is that you are invited to share in a woman's once-in-a-lifetime moment at a very personal level. It's an honour, privilege and a big responsibility. Her gown may be for one day, but the memories will last a lifetime.
Everyday clothing goes out of style very quickly. It comes and goes without much emotion and it's pretty practical, but a wedding gown forever holds a special place in a woman's heart.
Do you have any advice for aspiring bridal designers?
First, don't be afraid to make mistakes. It's not a sign of failure, it's a chance to learn. Just pick yourself up and try again. Second, never rush an idea. Let it simmer to perfection. Relish the freedom to create designs that brides love as much as they do their partner.
What is the most enjoyable part of your job on a day-to-day basis?
Reading the letters and emails from all the happy brides who wore a Michelle Bridal gown on their wedding. It's such a thrill to see how gorgeous they looked in the dress, but it's even more rewarding to learn how beautiful they felt inside.
Can you talk us through the latest collection and the inspiration behind it?
The inspiration behind the 2020 Collection was new romance. I wanted to balance classic bridal gowns with fresh pops of contemporary styling. My favourite example is MB2026, a curve-hugging mermaid gown splashed with black floral appliques on ivory. The chic look is reserved for the independent bride who is comfortable and confident with a high visual impact, and she doesn't mind an air of mystery on her wedding day.
I also love MB2022, the 'Mollie' gown for its polished perfection. Less is more with so many contemporary brides opting for understated gowns with clean, simple lines. Even with virtually no embellishments, the minimalistic look still makes a strong fashion statement with well-fined style lines.
What goes into creating a new collection?
Behind every collection is at least 18 months of imagination, determination, exploration, experimentation, sampling and sampling again until we get it right. At the heart of Michelle Bridal is my philosophy that every dress must have a raison d'etre to make the collection.
The reason for being must create a story to go with that design. In other words, what does this style offer that will make a bride commit to wearing it on her wedding day? Maybe it's a fresh take on a timeless ball gown for the modern princess bride. Or the fabric is the latest luxurious satin that is so irresistibly smooth. Perhaps the beading pattern adds just the right amount of glamour or the overall lace design expresses her romance for her partner.
Sydney's Closet will be exhibiting at London Bridal Fashion Week in March on Stand F52. Make sure you register for the event here so you don't miss out.