Mindfulness Matters: get in to the right head space for 2021
Part three in the Mindfulness Matters series, Anna Wood from Anna Wood Bridal & Coaching talks preparing the right head space for 2021.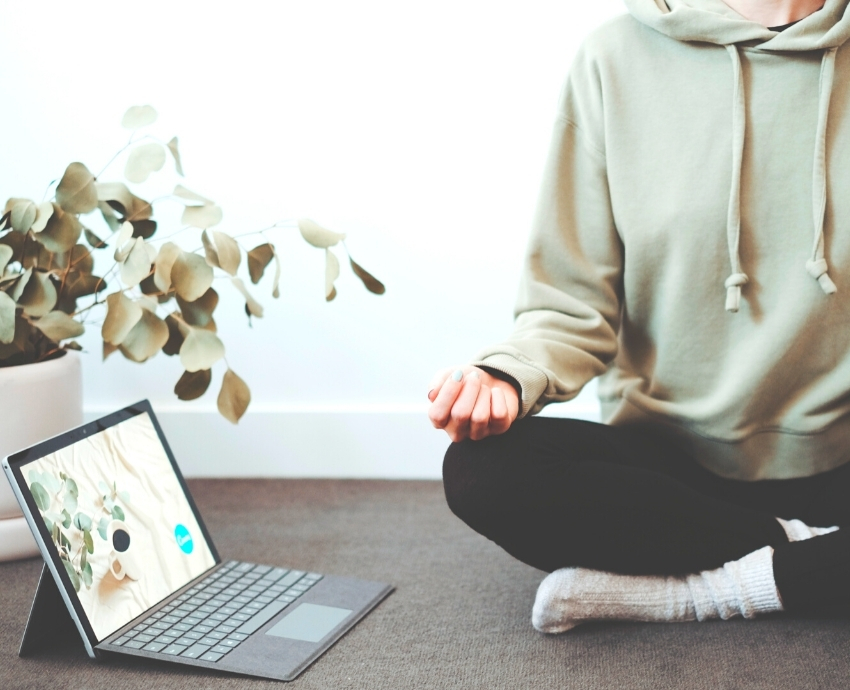 This year feels like it has been one of the longest yet fastest in the history of all time, if that is even possible! With 2021 just around the corner, we interviewed Anna Wood for the third part of the series in Mindfulness Matters where she gives us pointers on how you can prepare your head space for the New Year.
What is a healthy head space and why is adopting this mentality important for business owners?
It is easy to forget that lockdown was a completely new concept at the start of the year, which set the bar for new challenges. Despite feeling like we have started to get the hang of lockdown, when reflecting on the year gone by it can be all too easy to focus on the what ifs. Gaining that healthy head space, is all about finding focus. Whilst the future of weddings remains uncertain, it is important to check in with yourself and to make sure you know what you truly want. The 'why' behind what we do is what drives us towards to progress. It's all well and good having a long 'to do' list of things that need to be done, but, if you don't have a strong 'why' motivation behind it, it's rare the tasks are going to be completed. With a strong, passionate 'why' to drive your focus the actions take care of themselves. In business, it's 80% down to psychology and 20% down to the mechanics of what you do.
It's important to start the New Year with the right head space to stop our sub-conscious mind getting in the way with unhelpful thoughts that can stop us in our tracks. I am sure everyone has had negative thoughts in the past that are determined to deter you. What if weddings don't go ahead for another year? What if no one buys from me? Of course, when preparing for next year you will need to make allowances for things not going to plan. But it is paramount not to get stuck within this negative place which will stop you being able to effectively drive your business forward. Businesses who survive uncertain times are far more likely to thrive long term, and this is down to the mindset you have.
---
---
At the start of a New Year what do you do to get in the right head space?
Now is the time to get clear on what you truly want for your business going forward. Think about who is your ideal client? How can you perfect your service and provide extra value? Once you have a more general goal, this can be broken down into quarters, months, and weeks so you know exactly what you need to do to propel your business forwards throughout the coming year.
First, look at the goal you to want set yourself. Using the SMART acronym (Specific, Measurable, Actionable, Realistic and Time defined) can be really helpful to focus your goal. Trying to set a goal as basic as 'to make more money' will not work as it is not detailed enough. For example, if you earn £1 more than you did in the previous year you have technically made more money. Our mentality can define our focus, so that is why when you're having a bad day your day seems to get worse and worse and vice versa when you are having a good day. Your mind is actively seeking your focus so look deeper as to why you want it. Ask yourself, what does growing or scaling back the business mean to you? How will it affect you and your family? Change is inevitable so rather than resist it, lean in and look at how you can develop with it. Last but by no means least, look at how you will get there. Don't overthink this part, jot down all the ideas you have to get to the goal you want. Once you have written these down you can look at the viability of each idea and work out which ones are likely to get you the best results. Generally, 20% of the actions you take get you 80% of the results.
How do you keep the right head space going for the entire year?
It's all about habit. Our behaviour whether its positive or negative is determined by habit learnt from our subconscious. You wouldn't expect to go to the gym once and be fit for life, and your business works in exactly the same way. Start small with a daily action and build on it, results are achieved with consistency. It's far better to do a small task daily than it is a larger task less regularly. You will soon see how your momentum builds. It can take anywhere from 18 to 254 days for a person to form a new habit so remember to be patient with yourself.
With 2020 being the most unpredictable and exhausting year, why is bringing in 2021 with the right mindset important?
With this year being a tough year for many it can be easy to have slipped into a negative way of thinking. What we direct our focus on we get, so focusing on gratitude for what you do have, and gratitude for your business will assist in getting you in the right head space and propelling your business forward. Our brains are hard wired to keep us alive, and in doing so keep us focused on possible dangers. This means our go to response is 'what can go wrong?' A great way to retrain your brain is to rephrase the question to 'how can I make this work?'
My top 3 tips would be
1) Make a plan - what do you want to achieve in 2021? Once you know that break it down into actionable steps, ideally into quarterly, monthly, weekly and daily tasks.
2) Enjoy some rest and relaxation. When you're relaxed and not consumed with tasks it can allow your to become creative. Recharge over the festive period by taking time off.
3) Focus on you want. Your mind will latch onto what you focus on and only show you more of that. If you notice that your mind is wondering to unwelcome places, ask yourself why you are feeling like that? Acknowledge the thought and then let it go so that you focus on what you do want.
Getting in the right head space looks different for everyone. If you are looking to overcome procrastination and to stop self-sabotaging, make sure you read parts 1&2 in the Mindfulness Matters series.
To help business owners go into the new year and excel next year we are launching 'Level Up Your Business'. This is a 6 month programme for business owners that will assess where you are now, where you want to be and how you will get there. It will give you the tools you need to get the mindset for success and take your business to the next level. For more details contact Anna at anna@annawood.co.uk.