Sasso opens retail store
What would you expect from a shop bearing the Sasso name? You got it in one! A gem waiting to be discovered. Gorgeous vintage flavours, a taste for the unusual, and a surprise at every turn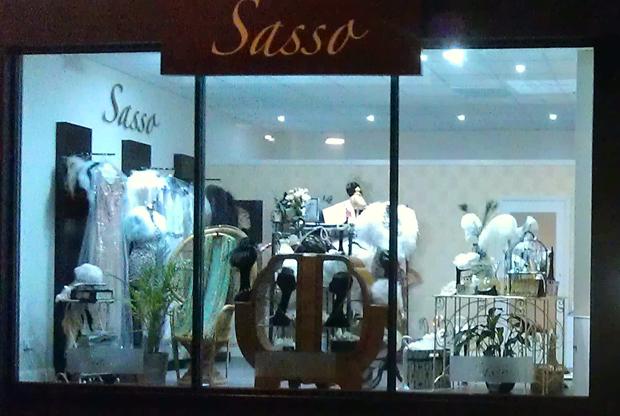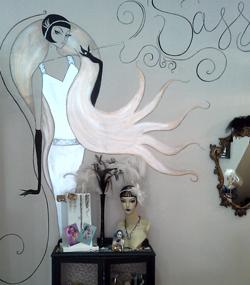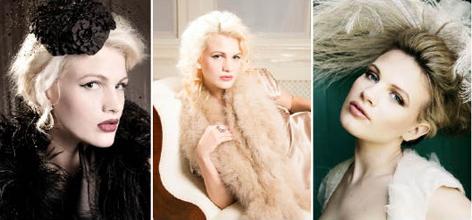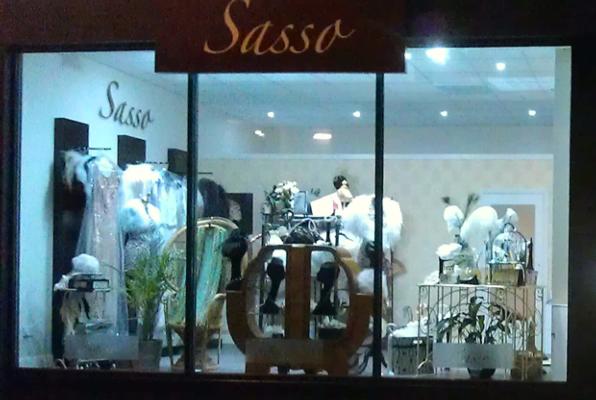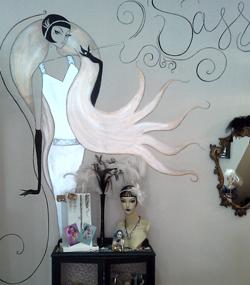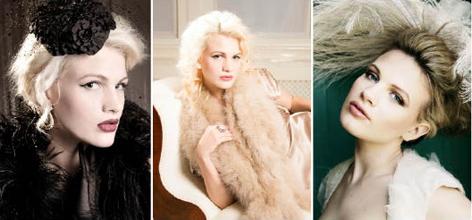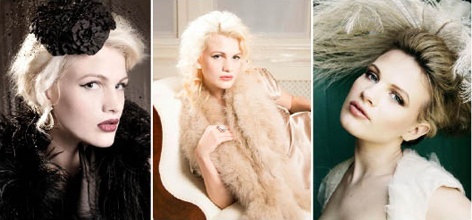 Mother and Daughter team Elaine and Katie have created something very special in the heart of Leeds in the new Trinity Centre. Sasso Emporium opened its beautiful doors two weeks ago and is already a talking point among the fashion cognoscenti. The eclectic Sasso collections have been skilfully mixed in and displayed on art deco pieces of furniture and there is even a refurbished Woolworths' counter that has been transformed into a fashion statement in peaches and cream with gold panels. There is a larger-than-life fashion illustration on the wall of Sasso's take on a flapper girl, wearing the brand's Valencia stole and the Daisy dress by Eliza Jane Howell. There are dark Havanna oak floors, a scattering of Persian rugs and, of course, a lot of feathers! "Getting it all together has been amazingly good fun," says Elaine. "we have a passion for vintage and that is what we are known for, so searching so those peacock chairs and other beautiful props has been a joy." And nestled there are Elaine's carefully picked pieces ­ – Konplott jewellery, Badgley Mischka shoes, Miranda Templeton's deco headdresses and jewellery and some very genuinely vintage devore tassled kimonos. The first bride through the doors announced she had discovered a bit of Paradise, and that the shop was like a beautiful French boutique.
Our very best wishes to Elaine and Katie for what we know will be a charmed future.
You will be able to see the new collections from Sasso, and also Miranda Templeton, at the 2014 edition of White Gallery, 6 - 8 April, at Battersea. The new London Bridal Show is on the same dates, in Olympia, and there will be frequent courtesy shuttle buses between the two.