Three tools for staying positive
The Prime Minister's announcement on Monday 22nd Feb has given the industry a light at the end of the tunnel. While the road map is encouraging we know that it's sometimes hard to find that extra bit of motivation.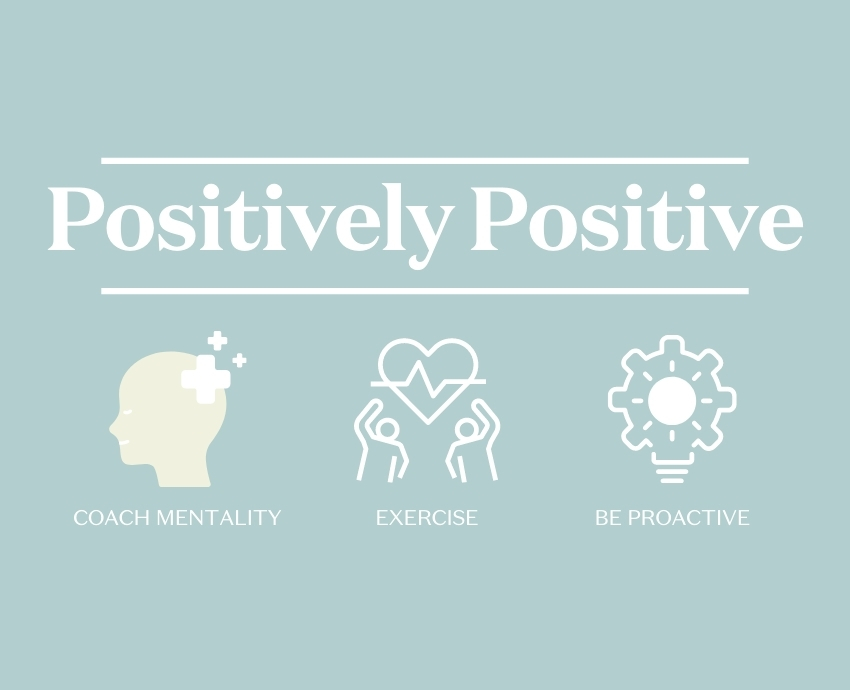 It' so important as a business owner to stay positive. You may have your ups and downs, but it is essential that you remain positive at least on the forefront for your team members and your customers alike. I am a firm believer in positivity breeds positivity and what you put out you will get back in return. If you are down in the dumps and negative about life and life's challenges this will bring your team down, and if your team are down, there is no chance you will get anything productive out of them.
In business, mindset is everything. Well to be honest, in life, mindset is everything. You must always try to remain positive no matter what challenges you encounter. We're all faced with doubt in our professional lives at one time or another, but we should always remember that a positive mindset in business can be the difference between success and failure. We all have those doubts about what will happen once things open back up, will the brides come to me? Am I putting enough out on social media? Will this ever end? But we need to put these negative thoughts to the back of our minds and focus on the positives. Focus on the here and now and what you can do to make these things happen and getting those brides flooding through your doors once lockdown is over.
---
---
Here are three tools to help you stay positive:
1. Act like a coach
Ignore the sports metaphor, but it definitely fits the idea of staying positive. No matter the odds or how bleak a situation appears to be, a coach can never let his team know that he has any doubts. Coaches are always positive and let their teams know they have a chance to win if they believe in themselves and follow the game plan.
In our industry adopting this attitude will help you. Just as a coach would tell his team to never give up, try telling yourself and those around you that you have a chance to achieve success.
2. Exercise
This is the obvious one but it really does help. A lot of people simply use exercise for weight loss and physical health however exercise is much more than this. It is an amazing tool to increase your positive mental health. Once you switch your mind to ensuring you make time for exercise and that this time is nonnegotiable, it must be done, the sooner you will reap the benefits of a healthy mind as well as a healthy life. Exercise is scientifically proved to help relieve stress and anxiety and also has a positive impact on a person's mood. Try set yourself 30 minutes aside each day to exercise, this doesn't have to be hardcore workouts this could be yoga or even mediation whatever you feel works best for you.
3. Be proactive
Don't wait for things to happen to you, instead go out in the world and make things happen. Try to be a person who is proactive, has a positive mindset, and believes that they will always find a solution to any problem they may encounter. Being proactive allows your mind to be organised, to feel ready and equipped to take on any challenge.
Try not to blame others for failures, this is a first-class ticket to negative town. As a business owner everything lies on your head. If a member of staff hasn't done something as they should, it's easy to just blame them. However instead you should reflect and ask 'did I give that member of staff all the tools to perform that task effectively?' Even if someone else is to blame taking the time to point that out is negative and wasteful.
Lastly from me a little bonus tip - my bugbear is complaining! No complaining is allowed in my shop. Nothing gets you into a bad mood more than complaining, or someone complaining at you. Instead of complaining use your time to find positive solutions and keep moving forward.
Shannon Martin – Dot Branding