Watch: Dando London's Fashion Show at The Harrogate Bridal Show
Watch the full Dando London catwalk from The Harrogate Bridal Show 2019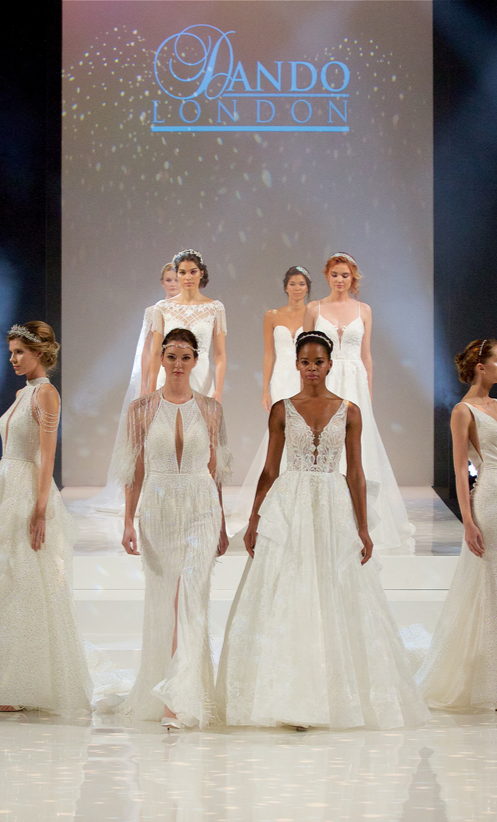 Dando London returned to The Harrogate Bridal Show this year to showcase 48 stunning new designs. The latest collection to come from the trailblazing brand was designed for every bride in mind, which was evident from the vast array of style and fabrics that featured in the collection.
Read More: First Look at the Dando London 2020 Collection
We saw a number of beautiful deep V back gowns that were edged with stunning beading, offering an alternative look that is set to be popular with future brides.
Also on the catwalk was a breath-taking gown that featured a central split accompanied by heavy beading. Perfect for fashion-forward brides, the designs offers a sophisticated yet sultry bridal look.
Watch the fashion show below:
To read more like this. take a look at the bridal fashion trends that emerged during The Harrogate Bridal Show 2019.