Top 3 Dresses: Halfpenny London
We asked talented designer Kate Halfpenny to tell us about her top three dresses from her most recent collection...
Bobby Top and Bay Skirt over Oliver Dress
Alexander Corset and James-Lee Skirt
Daniel Top and Christian Skirt over Oliver Dress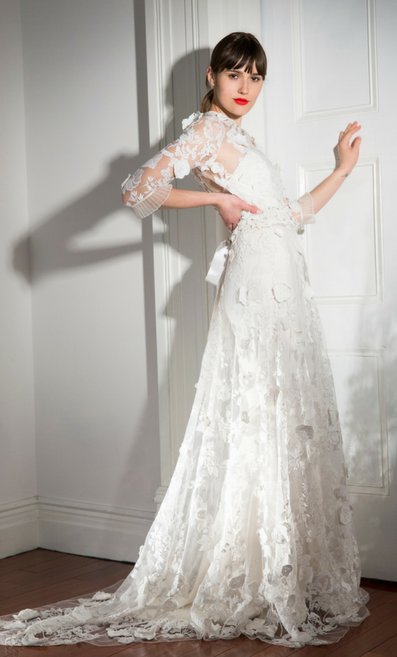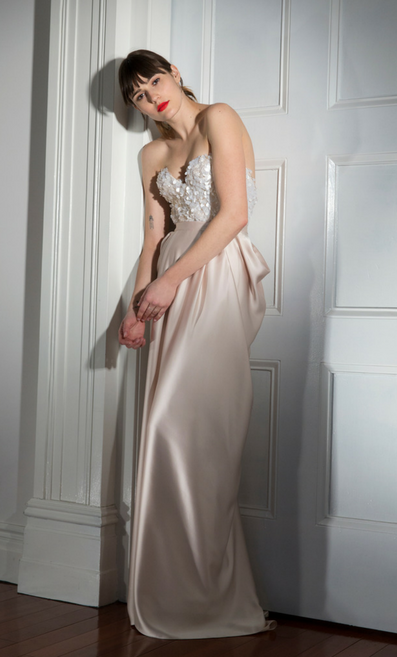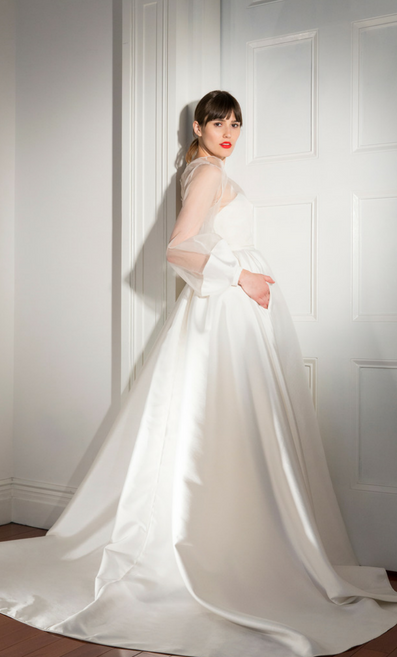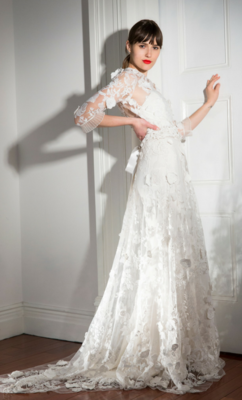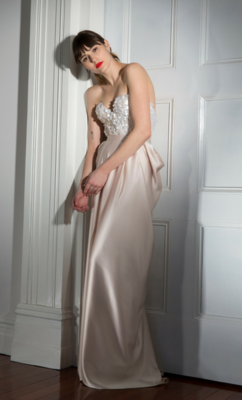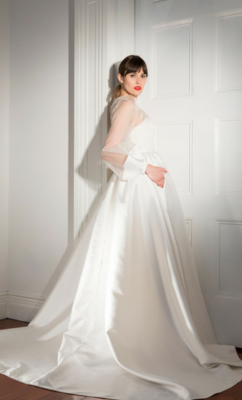 What represents a Halfpenny London bride?
The Halfpenny bride is definitely not one type of person. Our collection offers something for every bride; from relaxed, effortlessly cool separates to slinky silhouettes or full skirts and exquisitely detailed corsets.
Why would you say these dresses sum up the Halfpenny style?
These three dresses give a hint of the diversity we have on offer as well as the commitment to expert craftsmanship and premium textiles. They are so different but all retain our signature style.
Read more: Wendy Makin discusses her top picks from her latest collection here.
What makes option one appeal to your target bride?
The beauty of our designs is that you can mix and match between any collection to make a totally unique look for every bride. The Oliver dress is devastatingly elegant on its own, but the addition of the Christian skirt and Daniel top is perfect for our fashion-forward brides.
Why did you choose dress two?
The 3D appliqué flowers on this skirt and top fuel my obsession with textiles and the pleated organza trim is a beautiful finish touch.
Read more: Hayley Paige's top 3 dresses from her new collection.
Tell us a bit about your third choice.
I really adore the colour of the skirt and the way the fabric drapes. Paired with the showstopping sequinned corset, this is an ultra glamorous look.