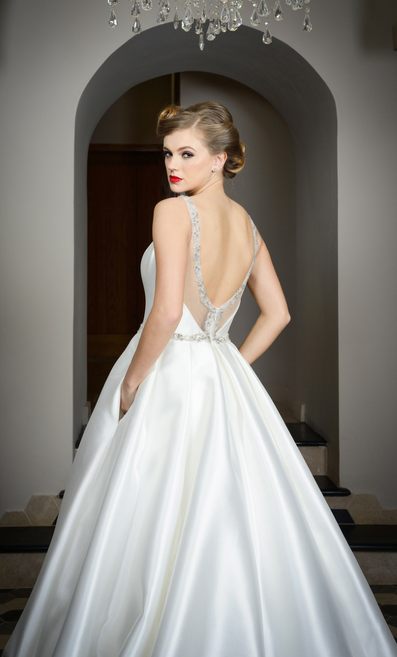 Catherine Parry to design Meghan Markle inspired dress
The Royal Family have long influenced fashion trends within the UK. Undoubtedly, all eyes will be on its newest member, Meghan, this Saturday. The dress Meghan chooses to wear will have a major influence on current trends, and it is assumed that brides-to-be will be hoping their local boutiques have something similar in time for their big days'.
One designer who will be creating her very own version of the latest Royal Wedding dress is Catherine Parry. In order to ensure the brand has the new style available for retailers to order in time for Autumn, Catherine's team of designers will be sketching their version of the dress even before Harry and Meghan's vows have been exchanged.
Maria Ryan, co-owner and designer at Catherine Parry, says: "As a former bridal retailer I can remember the impact that Kate Middleton's dress had at the time and the number of brides that wanted to replicate Kate's look - fitted gowns with full sleeves were all the rage for over a year after! We're as excited as the rest of the country about the forthcoming royal wedding and in celebration we're aiming to have the first Megan Markle inspired wedding gown on the market."